Fort Lauderdale, Florida 28 May, 2015
From SuperyachtNews.com by Rory Jackson
International Yacht Collection (IYC) and Cape4 Yachting today announced a merger under a new holding that will see the two companies combine to deliver clients unrivalled and intelligent management, yacht marketing and operational support worldwide.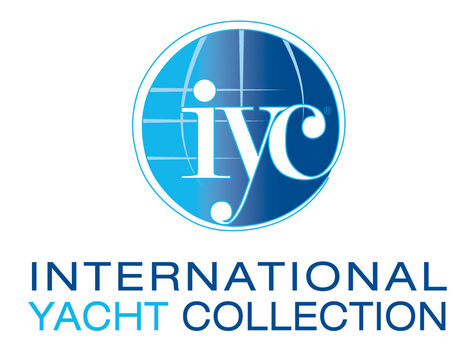 "We can now provide our global clientele the combined expertise of 90 passionate yachting professionals from two brands renowned for the quality of their service," explained Stefanos Macrymichalos, one of the principal partners of the new venture.  "We will serve our clients, existing and new, with unsurpassed excellence and professionalism in all of the world's leading superyacht destinations.
Our vision is to establish nothing less than the world's leading yachting and luxury lifestyle support business."
The merger provides clients a dynamic network of 11 worldwide offices with experience across all fields of yachting.

The range of services will increase to include smarter yacht sales and marketing, global charter retail & management, interactive yacht management and shore support (yacht agency services), expert crew placement, plus insurance and claims management, and worldwide travel agency services.
"This is a hugely exciting development for IYC," said Frank Grzeszczak, one of IYC's leading and most experienced consultants.  "We know that clients value and trust IYC, and this new partnership will add real international clout to our operations, allowing us to provide value added services and advice across more areas of yachting than ever before."
"We're not wasting any time, and this summer we'll be launching a custom upgrade to IYC's technology infrastructure," added Mark Elliot, another respected and world-renowned IYC consultant.  "We're also undertaking significant investment in research and strategy to ensure our clients continue to receive an unparalleled level of service. We're all excited at the potential."  The merged brands will retain the IYC and Cape4 names during this summer season, before formal integration in September 2015, when a new visual identity, strategic business model and dynamic marketing approach will be unveiled.
Kevin Bonnie, Managing Partner of IYC Monaco and world-renowned expert in the market, was the catalyst behind the merger. "I have never been more enthusiastic about our ability to exceed our clients demands and deliver the ultimate yachting experience," he said. "Through the combined forces of these two businesses, I truly believe we will have no equal in the market when it comes to servicing the needs of today's yachting clients."
"We promise that the merged entities of IYC and Cape4 will bring something new and exciting to the luxury yachting and lifestyle market," said Michel Chryssicopoulos, Partner, Cape4 Yachting.
For comments and questions contact:
International Yacht Collection:
Stefanos Macrymichalos Email: stefanos@iyc.com
Cape4 Yachting:
Michel Chryssicopoulos Email: mc@cape4.com
About International Yacht Collection
IYC is a full-service yachting brand respected and renowned worldwide. Our mission is to provide a singular, enjoyable client experience and help simplify the complexities of yachting. With offices in popular ports of call like Fort Lauderdale and Palm Beach, Florida; Newport, Rhode Island; Nassau, Bahamas; St. Maarten; and Monaco, we are perfectly placed to ensure the time spent onboard your yacht is always a pleasure.
About Cape4 Yachting
Cape4 is the leading yacht group in the Eastern Mediterranean. With six offices in some of the world's most extraordinary cruising areas, we have the resources and systems in place to provide our clients with services of the highest standard. We are the key element to the success of every voyage.
Read the original release here:  IYC and Cape4 Announce Merger