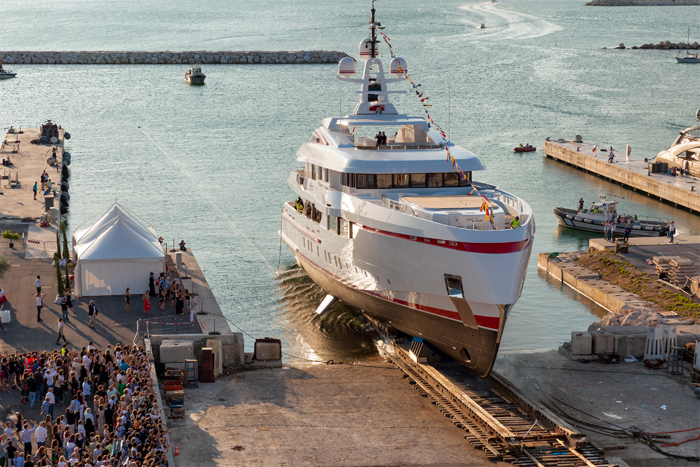 Ancona, Italy – Just launched by ISA Yachts is the new steel aluminium 54 metre custom designed "Forever One".
Known as "Project Panorama" during the design phase, this is a unique twin-screw fully customized displacement vessel, with a double-curvature stem hull for increased efficiency.
Horacio Bozzo designed the modern exterior, and the owner's deck features a large aft deck terrace and private balcony. A glass elevator connects all decks from the the lower deck to the fly bridge.
As part of the owner's requirements, the yacht will house a 9 metre Riva Iseo tender as the signature toy, located in the garage which is forward on the main deck.
Further updates are expected as they come to hand!   Click to download the full design PDF brochure here