GOLD COAST, QUEENSLAND: More than $100 million of superyachts from across Australia and other parts of the world will descend and party on the Gold Coast on 19 and 20 May for the first ever Australian Superyacht Rendezvous.
The exclusive glamour two-day rendezvous – hosted by Australia's most awarded marina and shipyard, Gold Coast City Marina – is aimed at showcasing the economic and tourism potential of the superyacht industry and the appeal of Australia as the ultimate superyacht cruising destination. '
The event will see leading Australian and international superyacht skippers and owners, brokers and industry heavyweights rubbing shoulders and yacht hopping with tourism and events professionals, policy makers, Queensland business identities and media.
With new superyachts confirming each day in the preparations lead-up, some of the glamour names of the superyacht world making the trek to the Gold Coast for the Australian Superyacht Rendezvous include Atlantic Princess, Aus Pro, Crystal Blue, Emerald Lady, Mary Rose, Mermaid Spirit, Patriot, Sahana and Spirit.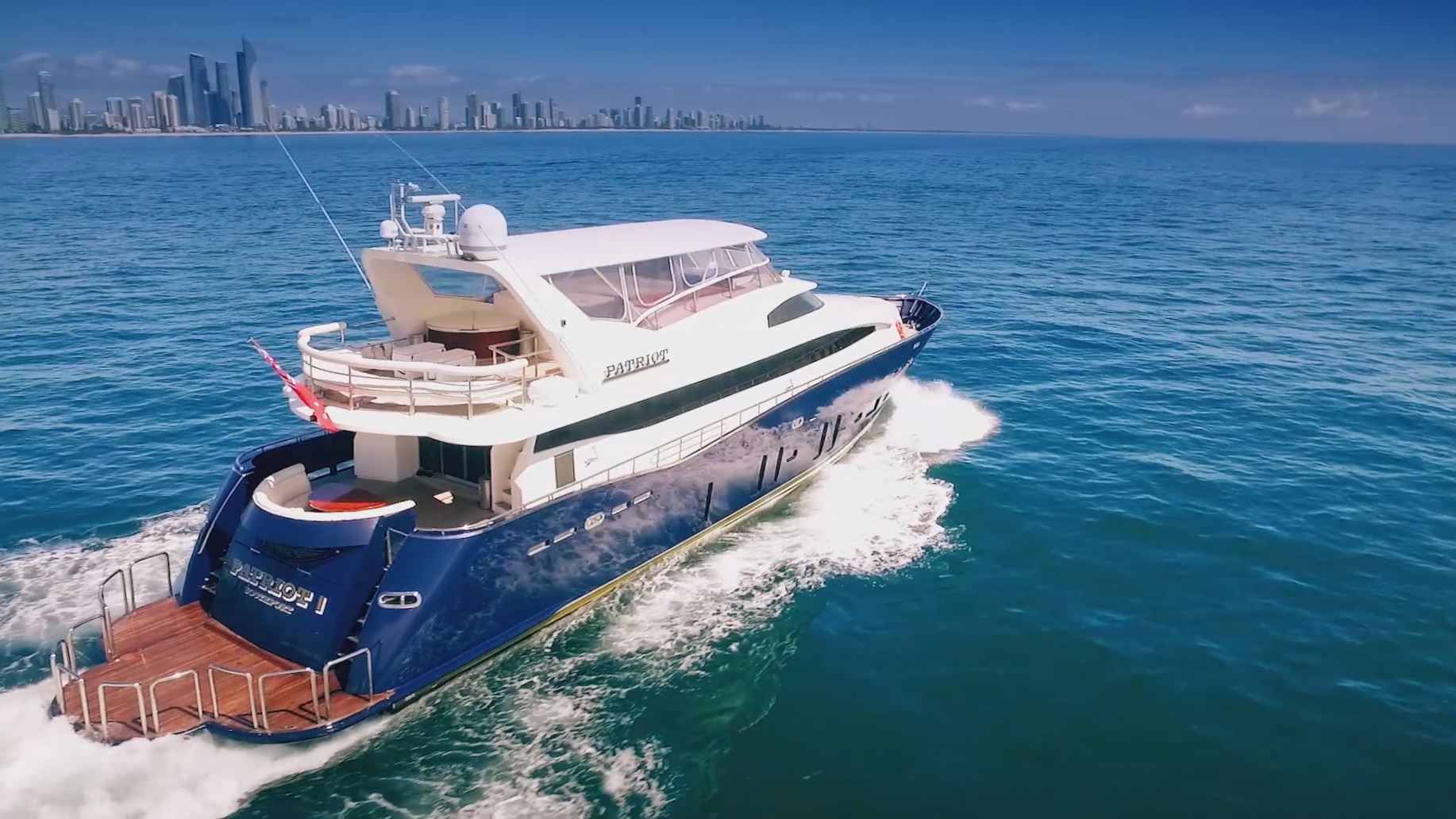 Gold Coast City Marina CEO Trenton Gay says the Australian Superyacht Rendezvous is an exciting new initiative that will throw a spotlight on the evolving potential of the superyacht industry in Australia.
"Australia offers some of the most pristine and safest waters in the world so the Australian Superyacht Rendezvous is about generating more awareness both for private and commercial chartering of superyachts but also positioning Australia as a key superyacht destination," Mr Gay said.
"Superyachts offer second-to-none venue and holiday potential for day or live-aboard charters for corporate or private events, holidays and weddings and we'd like to see many more superyachts coming to Australian waters in the lead up to 2018 Commonwealth Games and beyond," he said
"Further, Australian shipyards offer world-class repair and re-fit facilities for these vessels."
The Australian Superyacht Rendezvous will include a yacht hop event by day for tourism and events industry professionals followed by an invitation only glamour evening party for business, industry and media and will conclude with a superyacht crew party on the final day.
The rendezvous will be an exciting new lead up party ahead of the 2017 Australian Superyacht, Marine Export and Commercial Marine Conference at Sanctuary Cove on 22 to 24 May and the Sanctuary Cove International Boat Show.
The host venue for the Australian Superyacht Rendezvous is the landmark Gold Coast City Marina – the largest facility of its kind in the southern hemisphere with a capacity for more than 24 superyachts at any one time. The marina is home to over 65 on-site trades and employs over 500 marine-related contractors.
Event sponsors already on board include Abell Point Marina, Aurora Global Logistics, Beautiful Structures, City of Gold Coast, Line 7, Ocean Magazine and Piquant Catering.
Further information about the Australian Superyacht Rendezvous is available by visiting www.australiansuperyachtrendezvous.com
For further media information contact:
Andra @ Andra Bite Consulting
Phone: 0405 225 699
Email: andra@andrabite.com.au