Sailing the Bird Of Paradise Bay – a guide to Cenderawasih
Indonesia is fast becoming a star attraction for yachts visiting South East Asia, with internationally known destinations such as Raja Ampat and Komodo National Park providing the signature cruising grounds in the area. However, as Indonesia is the largest archipelago in the world, with over 17,000 islands stretching across almost 5,000 kilometres of ocean, there are many other cruising areas throughout the country still waiting to be explored. The newest "hot spot" to receive international attention, is a large body of water on the northwest coast of New Guinea called Cenderawasih Bay, which translates to "Bird of Paradise Bay" in the Indonesian language.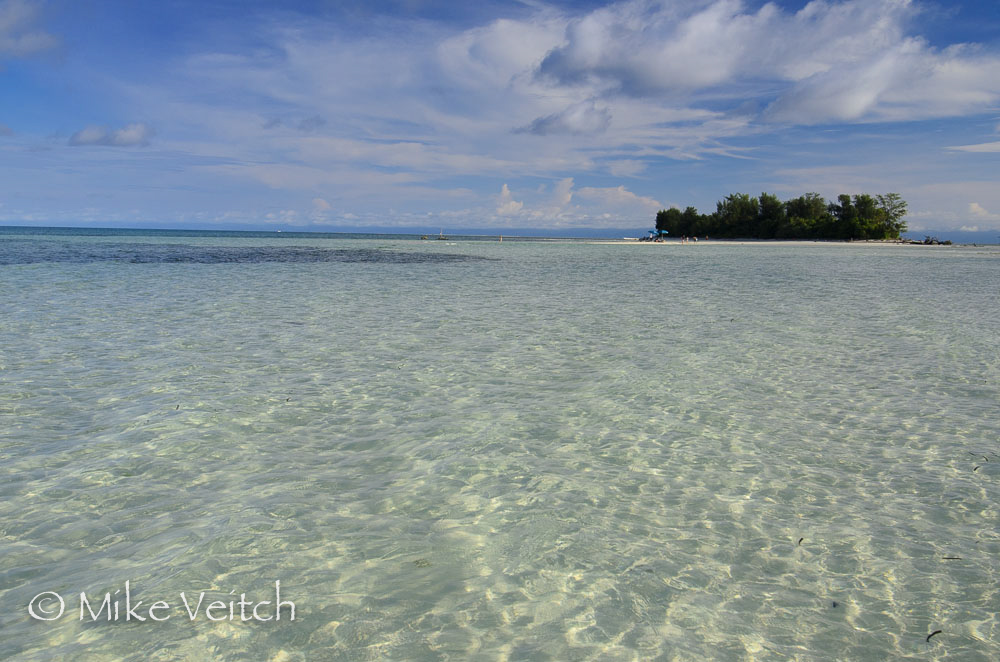 With an airport on the island of Biak located at the northern end of the bay, conveniently accessible by jet from Honolulu Hawaii, this region is well situated as an add on destination to a Raja Ampat trip, as well as a potential entry or departure point for a yacht's timeframe in Indonesia. Perfectly formed with the mainland of Papua on three sides, with protection from the islands of Yapen and Biak on the northern end of the bay, the sea conditions are relatively mild all year round. At over 30,000 km2 in size with around 15,000 km2 as a designated marine national park, there are a plethora of activities to be enjoyed as well as ample "unknown" areas waiting to be explored.
Whaleshark Interactions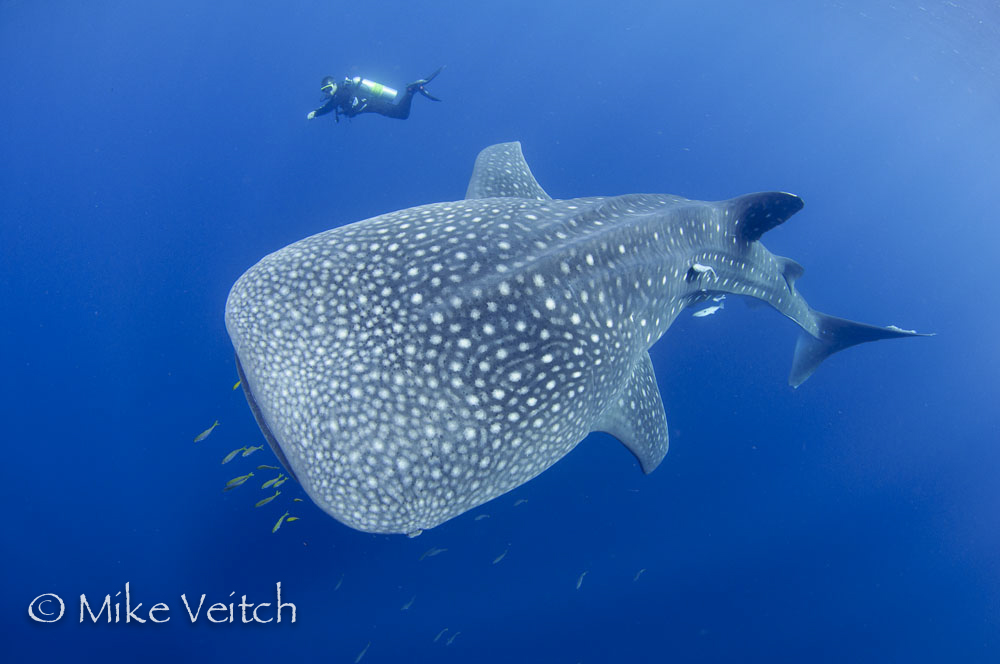 The phenomenon that introduced Cenderawasih Bay to the world, and one of the most unique marine interaction experiences to be found anywhere, is the opportunity to swim with giant whalesharks in calm and easy conditions. A series of traditional drop net fishing boats called "bagans" have a permanent presence in the bay and over the years divers and photographers have discovered a very special relationship between these fishermen and the whalesharks. The bagan fishermen use bright lights at night to attract baitfish and scoop them up for sale at local markets. However, it's not just humans that eat these baitfish; the whalesharks have learned that the fish that accumulate on the bottom of the net quickly become "fish mush", a free and easy meal, all the whalesharks need to do is suck on the net! The whalesharks hang around the vicinity of the bagans as long as there is food in the water, and yachts can work with the fishermen to purchase a supply of fish to feed the whalesharks throughout the day. Divers and snorkelers can spend days frolicking with these giant fish (up to 8 or more metres in length) at almost any time of year, with the exception of a few days surrounding the full moon each month. The feeling of swimming next to one of these leviathans is an awe-inspiring experience and should be on the top of any marine enthusiasts "to do" list.
Explore Remnants of World War Two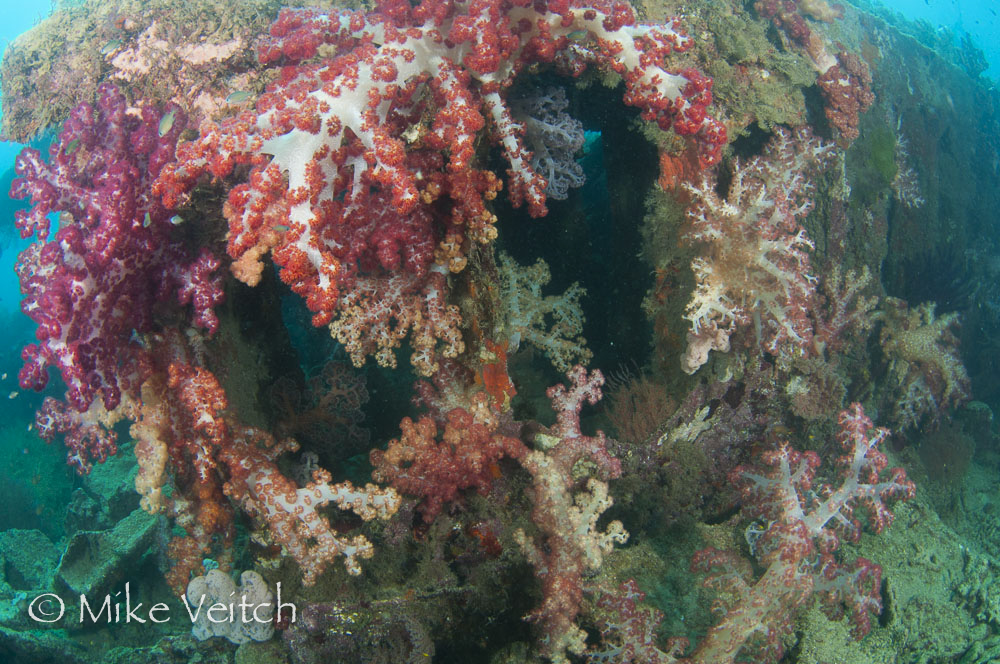 Major parts of a battle between the Americans and the Japanese took place in northern New Guinea with several major encounters in the Cendrawasih Bay area. Biak Island was a Japanese stronghold and was continually bombed by the Americans in an effort to force them to surrender the important airbase. Thousands of casualties were suffered on both sides in this horrific conflict and the local people still remember it today. With such a rich history of war in the area, there are many remnants left over and these can be an attraction for war buffs. Biak is home to a Japanese War Memorial to the thousands of soldiers who were killed, as well as an interesting tour to the caves that they hid in while the Americans bombarded the island with artillery. The bay is home to a selection of wrecks of several varieties: P38 planes in shallow depths near Mioswaar and a Zero fighter near Roon, a series of different plane wrecks in the shallow reefs of Numfor, a Catalina flying boat wreck near Biak harbour and several large shipwrecks in the harbour of Manokwari. With the right permits, these wrecks are accessible to divers. Visiting these sites is an eye opener as they bestow a feeling of wonder about how such a peaceful area in the present was the site of so much warfare less than seventy five years ago.
Relax on Deserted White Sandy Beaches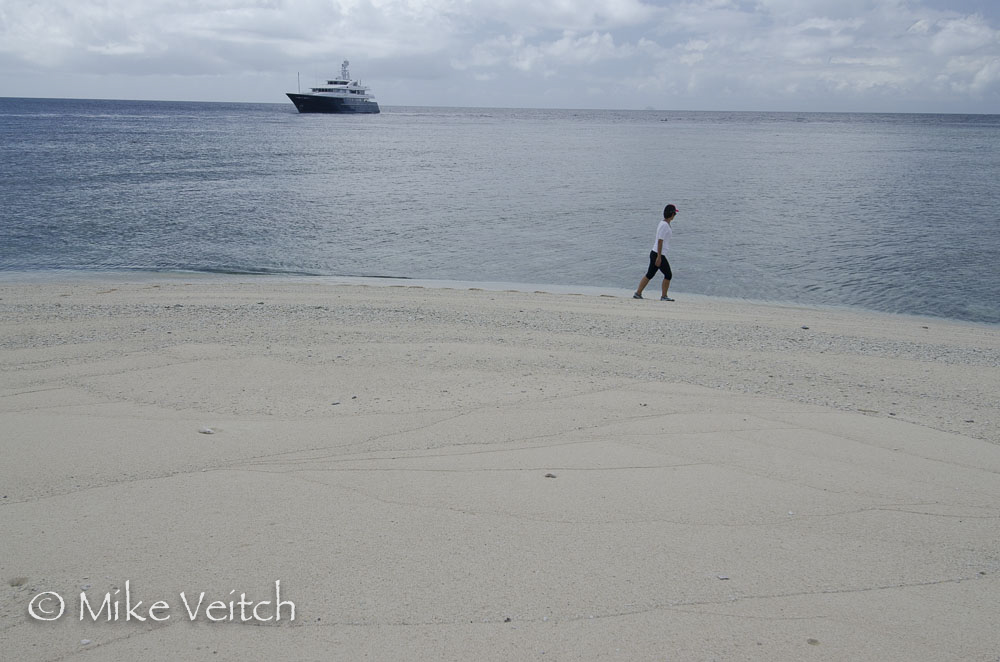 Cenderawasih Bay beaches by Mike VeitchWith hundreds of deserted white sand beaches spread across a string of islands in this sparsely populated area, an enterprising yacht could set up a beach party on a different island each day for weeks at a time. The stereotypical "postcard photo" of a small island with pure white sand surrounded by green jungle could easily have been taken in Cenderawasih Bay. Dozens of small, uninhabited islands dot the landscape surrounded by healthy hard coral reefs beckoning offshore. For the ultimate "beach day" there are not many areas in the world that can compete with Cenderawasih Bay. A word to the wise: it's important to politely seek permission from any nearby villages and to offer gifts and school supplies before visiting any beaches in their neighbourhood.
Visit Villages for a Glimpse of Traditional Life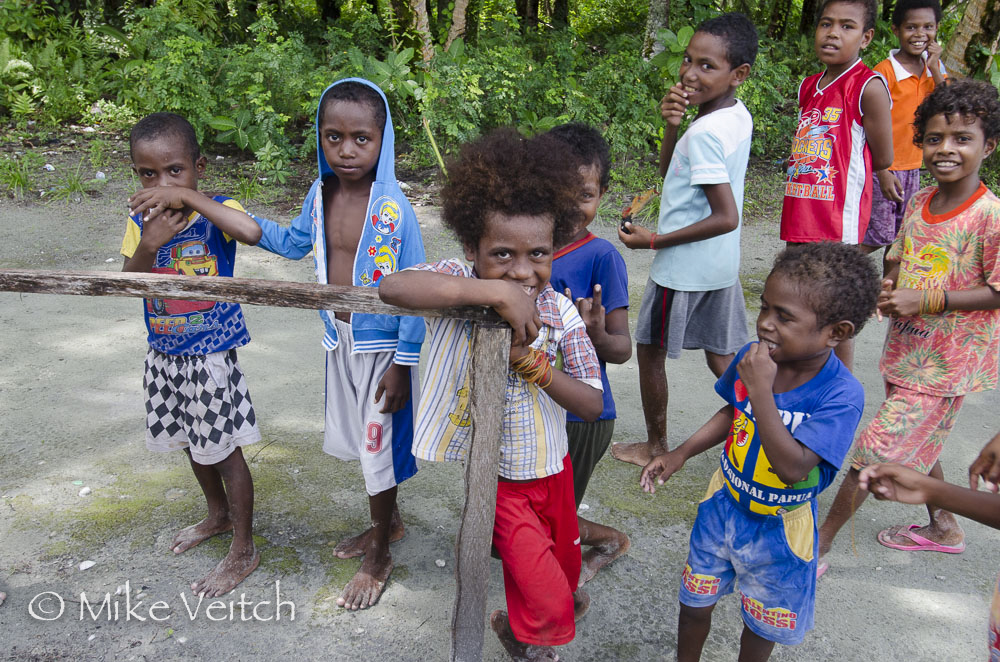 With a population numbering around 20,000 people (excluding the cities of Biak, Manokwari and Nabire) Cenderawasih Bay is mainly untouched by human habitation. Despite a general lack of large settlements, many small villages are present in the area and several are very welcoming to outsiders. One of the best villages to visit is on the island of Roon, home to the oldest Christian church in the area as well as a small waterfall and friendly locals. This is one of the best villages to get a glimpse of how Papuan people live on a daily basis, with the church and school playing a dominant role. For a great view and photo opportunity, hike to the viewpoint high above the town and look out over the green and aqua coloured bay. Some villages in the area are more apprehensive of outsiders than others, making it imperative to have a local guide from the yacht approach the village chief to ask permission before any groups go ashore.
Day Tours to find Legendary Birds of Paradise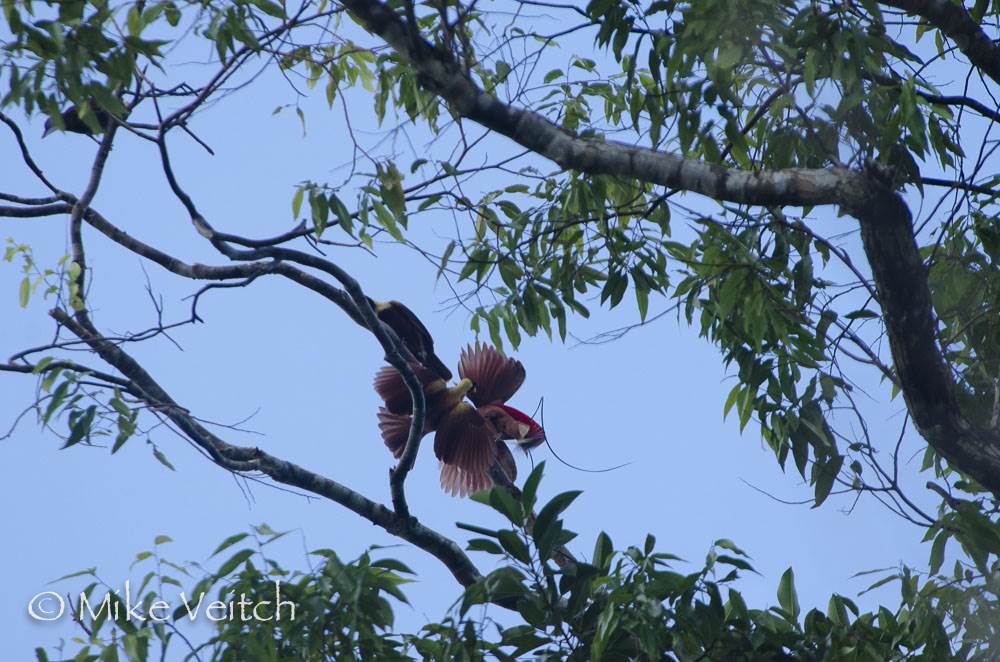 As the name Cenderawasih alludes, this area is home to many of the 41 species of "Bird of Paradise" currently recognized. A prized sighting amongst serious birders, all species of Bird of Paradise are characterized by vibrant colours and an incredible mating dance. Found deep within the forests of New Guinea and her surrounding islands and nowhere else on Earth, encountering these birds is a once in a lifetime opportunity. There are several ways of seeing these birds while visiting Indonesian Papua, one of which is taking part in a day tour from Manokwari into the Arafak mountain rainforests. An early start is required for observing these colourful birds, as they perform their mating dances not long after the sun rises. Along with the Birds of Paradise, over 300 species of rare and beautiful birds such as Cassowaries, Hornbills, Cockatoos, and Crested Pigeons are also found in the forested areas.
Fly to the Baliem Valley to Experience Highland Papuan Culture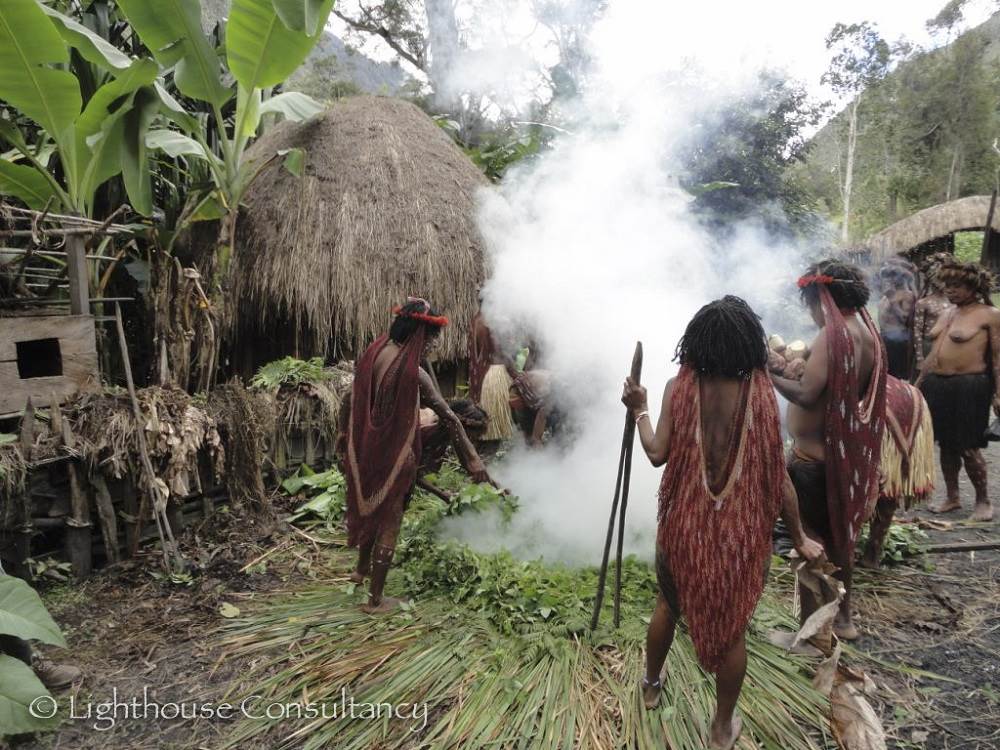 If touring a village or two in the Cenderawasih area is not "adventurous" enough, the Baliem Valley of the central highlands is a short charter flight away and can be enjoyed as a day trip or overnight adventure. Home to the Dani and Lani tribes, many Baliem Valley people live in the true traditional style of Papuan people, and some of the tribes have only relatively recently been "discovered" by westerners. These tribes continue to follow stone-age traditions and beliefs and are not too many years removed from the practice of cannibalism! Touring this area is a window into how people still live in the deep woods of this large island, complete with body piercings, penis gourds, and ritualized body scarring.
Kayaking Along the Coast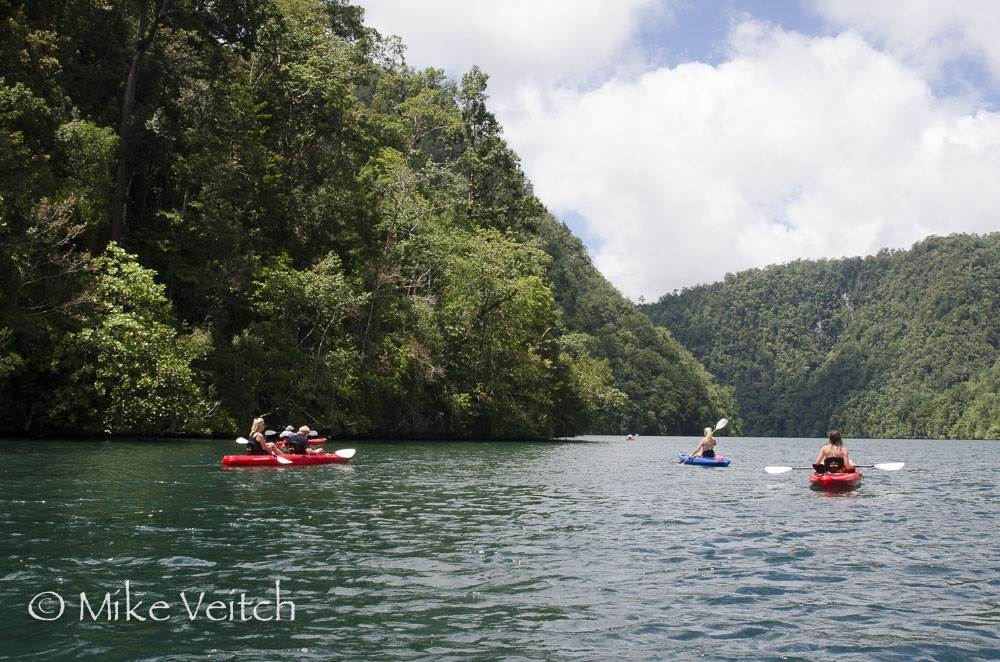 Cenderawasih Bay is home to hundreds of acres of mangrove habitat that is perfect for exploring with a kayak. Healthy hard corals abound in the shallow waters of these protected environments and nothing compares to the sounds of nature that can be heard from the tranquil base of a kayak. The stunningly serene green forested backdrop and the opportunity to listen to the sounds of birds or even stumble upon an endangered dugong are some of the highlights of a daylong kayak exploration in many locations within the bay.
Diving and Snorkelling Beautiful Coral Reefs
The coral reefs that encircle the islands in the southern and western areas of the bay are covered in rich hard corals and large schools of tropical fish. Unlike other popular tourist destinations such as Bali, there are very few visitors meaning the pressure on the corals is far less. The dive sites around Roon, the sites off the Napen Peninsula, and the string of patch reefs called Tridacna Atoll are the region's healthiest reefs with the most abundant fish life. The key to diving the best sites in the bay is to have an on board guide who is familiar with the sites, as there are areas have been exposed to coral damage over the years. However with an impressive number of endemic species of fish to be seen, the diving in Cenderawasih is most definitely about more than just whalesharks.
As it has only become a destination for the yachting community and tourism in general over the last few years, many areas of Cenderawasih Bay are still waiting to be explored. Yachts with a flair for adventure will love "getting off the beaten track" in this area to find their own little corner of paradise. This could be a beautiful white sand beach, a never before explored coral reef, or simply a wonderful local village full of friendly people eager to meet foreigners for the first time. With each new yacht visiting the area, new activities to be experienced are found and shared and the list of attractions grows.
Logistical Considerations in Cenderawasih
As Mike discussed, Cenderawasih is a beautiful destination with many attractions to entertain visiting vessels. For a yachts' initial visit to Indonesia, we generally suggest the Cenderawasih Bay visit is combined with time in Raja Ampat.
It is important to note that Cenderawasih is the most expensive area The Lighthouse Consultancy operates, in terms of both clearance fees and bunkering.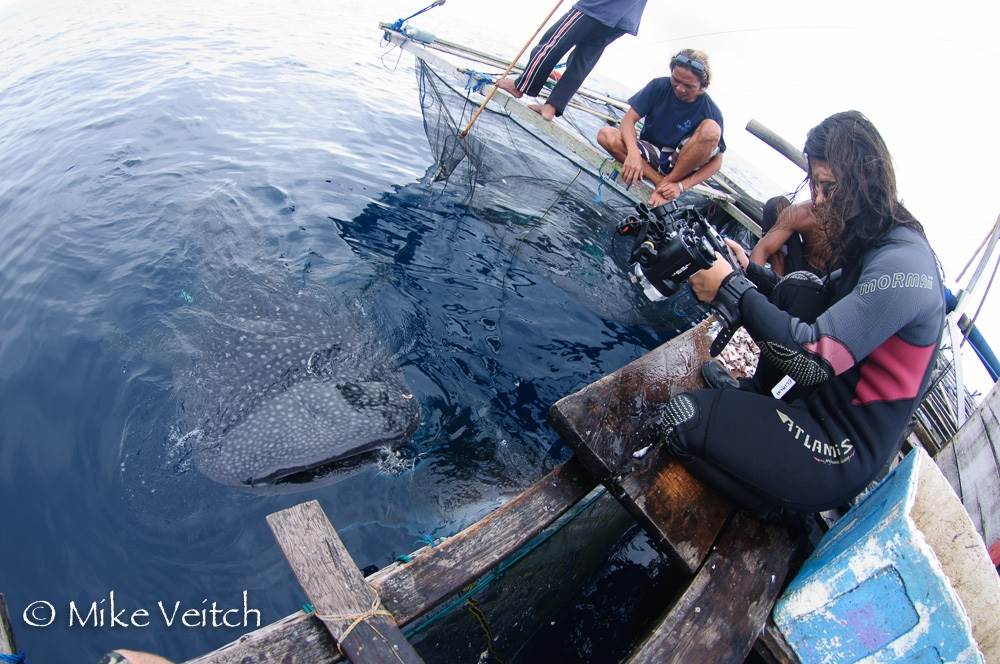 Footnote: Contact Seal Superyachts Indonesia for detailed information about cruising around Indonesia, superyacht charter regulations and about how we can support your visit. Principle agent Andy Shorten has been proud to have acted as agent for many of the Superyachts which have come to visit.
Contact Andy Shorten at info@thelighthouseconsultancy.com to discover more about the potential of cruising around Indonesia.