French Polynesia, Proving to be a Year-Round Cruising Destination for Superyachts
Steve Pridgeon of Motor Yacht Amanti speaks about his cruising experiences in French Polynesia.
Posted on by Seal Superyachts
A perfect temperate summer climate prevails year round in the Tahitian islands of French Polynesia. Making it possible to indulge 365 days in activities based in close contact with the ocean. French Polynesia is no longer considered a seasonal destination, just alluring visiting yachts from April to October. Seal Superyachts Tahiti are now taking care of more yachts in our waters during 'off season' months than ever before.
Here we interview Captain Steven Pridgeon of M/Y Amanti (Formerly named 'Dream'). He shares his thoughts about cruising off-season in French Polynesia. M/Y Amanti arrived with us in November 2016 and has so far visited three different archipelago's (Society, Tuamotu and Marquesas).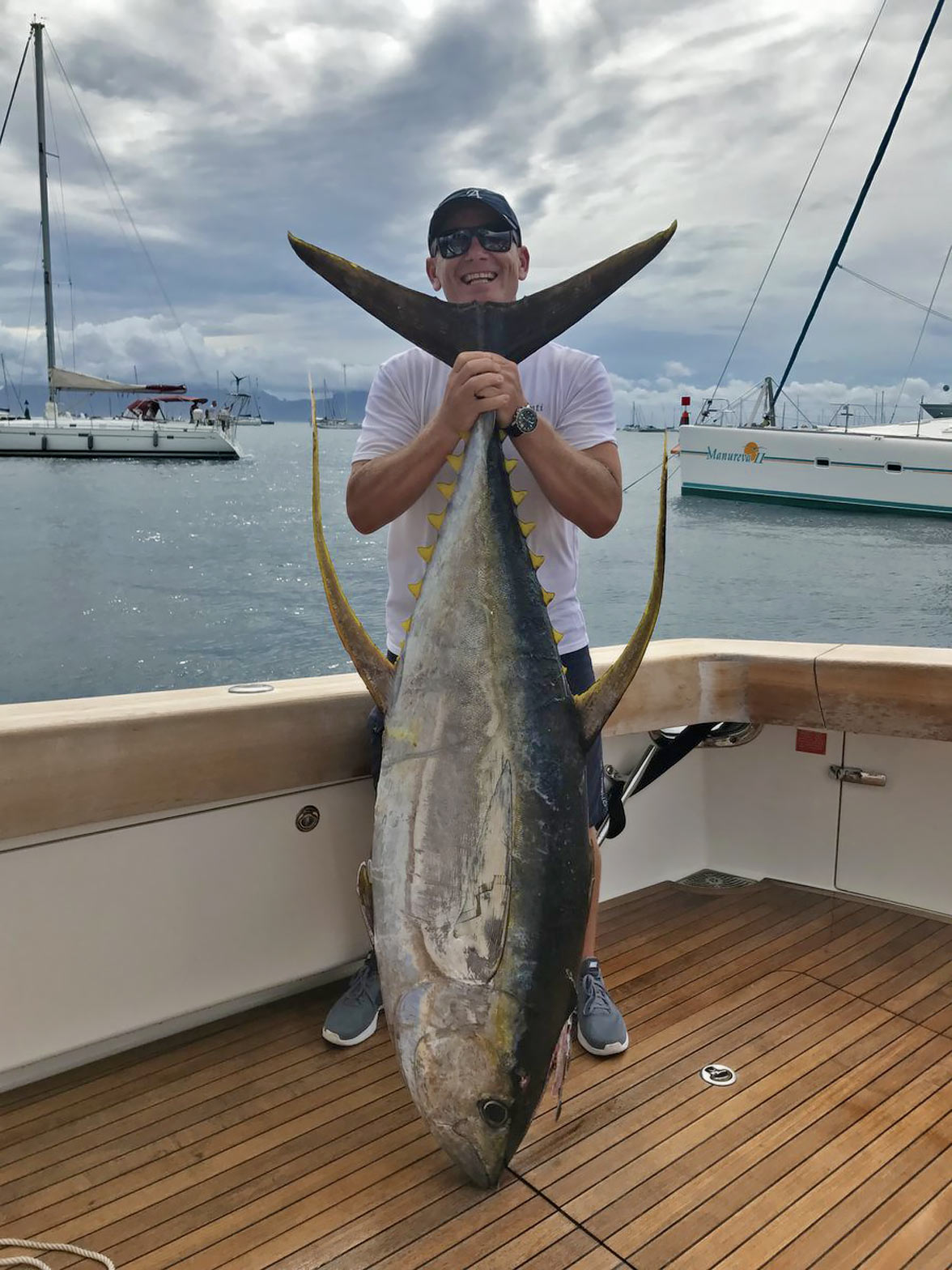 The Polynesian culture is very special and unlike any other that we have experienced in our travels.
Captain Steven Pridgeon

Q. Steve, Tell us a bit about yourself. Where are you from?
I was born and raised in Cape Town, South Africa. Growing up in beach-side communities, my love for the ocean started at a very young age. When I turned 21, I started my yachting career in Fort Lauderdale, Florida. Since then, 21 years have flown by and I have enjoyed my experience in this fascinating industry. I met my wife 14 years ago on a 50m yacht when I was a Mate and she was a Chef. We now have two crazy and wonderful 6 year old boys and live in Fort Lauderdale where it all began for me.
Q. How long have you been the Captain of M/Y Amanti?
I have worked for the same owner for over 5 years and in that time I have captained their 50m Mystique and now the 52m Amanti.
Q. Amanti arrived in November 2016. What was your owner's motivation to bring his yacht over here?
The allure of the South Pacific islands for exploration but also the fishing and diving. We have a 82ft Sport-fisher with a captain and two mates that cater to his fishing needs. It's a great set-up!
Q. How do your guests feel about the destination? What makes the place special to them in your opinion?
The Polynesian culture is very special and unlike any other that we have experienced in our travels. The beauty of all the various islands from the Society to the Tuamotus and Marquesas. They are all unique and fascinating in their own way. Its just a magical experience to actually be cruising in these spectacular waters. The fishing is always on top of the owners list whenever we plan a destination and this has not let him down.
Q. As a captain, which islands would you say are being sought after by superyachts?
It's a destination that most people talk about but never really get to come here. With superyachts they have that ability to travel to these outer remote islands and enjoy it while cruising on these luxurious floating hotels. You can anchor up in some of the most gorgeous surroundings with spectacular views and beaches. One of my favourite anchorages has to be Toau in the Tuamotus. It's just breath taking and diving through the passes is exhilarating.
Q. Do you have a preferred itinerary? What have you discovered so far?
I didn't have a preference as they are all unique. We have enjoyed the Society, Tuamotus and Marquesas islands and have explored them extensively. You could spend a whole year cruising the islands in French Polynesia, it's that good !
Q. You came during the off-season. What do you think of the weather? The marinas? The services?
The weather has been great so far. I think we had one week of heavy down pours while in Tahiti but the rest has been excellent. Random rain squalls pass throughout the area as it does very similarly to the Florida/Caribbean summer months. Winds are light and seas are generally lower than in the winter season. It was a hurricane season but we are so far east that it is not a big concern. There are not that many other boats around so getting into any of the anchorages has been great as you have all the space in the world. The marine services are the same as you would expect in the Caribbean or Bahamas and flying in parts from the US is very easy. As long as you have a competent agent to assist with that it makes it so much easier.
Q. On a personal note, what makes this country so special?
The Polynesian culture and the French influence as well. People are generally friendly and willing to offer help when needed. When you travel to these islands you can see the locals take really good care of their homes and neighbourhoods. Everything is usually pristine and well looked after. They take pride in their land.
By Pascal Bredin
Destinations: French Polynesia, Pacific Ocean
Footnote: Contact Seal Superyachts French Polynesia for detailed information about cruising around French Polynesia, superyacht charter regulations and about how we can support your visit. Principle agent Pascal Bredin has been proud to have acted as agent for many of the Superyachts which have come to visit.
Contact Pascal Bredin at paco@seal-superyachts.com to discover more about the potential of cruising around French Polynesia.