PORTO CERVO, SARDINIA:   The final day of racing has just been completed at Costa Smerelda Yacht Club, and we have details just in from the organizers of the Loro Piana Superyacht Regatta 2014.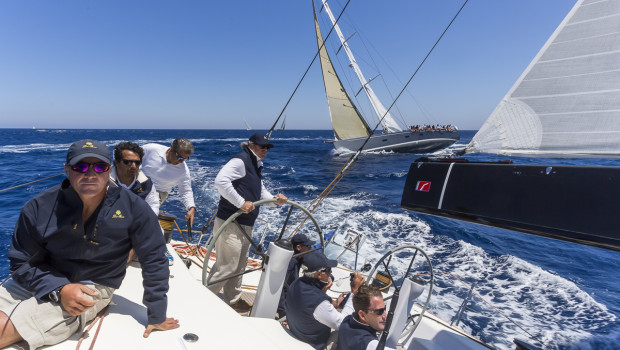 It was a tense wait on the start line for the 19 sailing superyachts racing at the Loro Piana Superyacht Regatta – organised by Boat International Media and the Yacht Club Costa Smeralda – as the final day dawned sunny but virtually windless.
The race committee, who set up north of Porto Cervo, flew the postponement flag as the owners and their crews anxiously waited to see if there would be a final, deciding race. As the southeasterly gradient filled in – no doubt helped by the start of a sea breeze – principle race officer Peter Craig finally gave the news that all had been waiting for. There was enough breeze for a start, and a course had been set that would take the fleet on a reach to Monaci, with another reach to a mark at the bottom of bomb alley, then good beat back past Capo Ferro to the finish off Porto Cervo.
Full race report here:  Firefly, Unfurled and Grande Orazio take top honours at Loro Piana Superyacht Regatta 2014