PORT HERCULES, MONACO.  Blue Skies and wonderful sights were the framework for the second day of the Monaco Yacht Show 2014.  After a cloudy and overcast start to the show yesterday, this morning's sunrise instead brought a picture-perfect view over Port Hercules.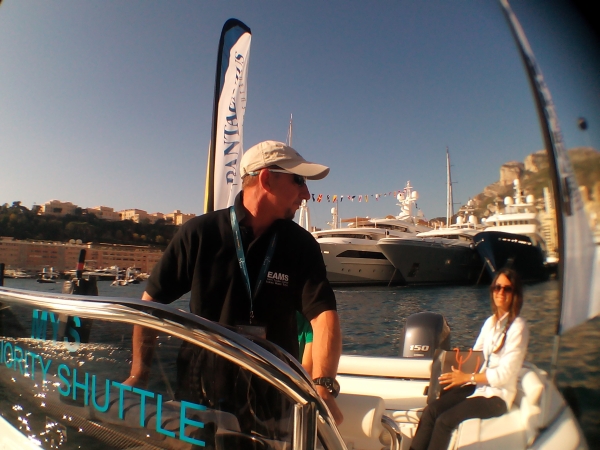 I started out this morning on the EAMS shuttle, the courtesy 'water taxi' across the harbour for my first look at this year's exhibitors.  Honestly, you can not have a better overview of the show than from the centre of the harbour itself – and any visitors to the show would be well advise to avail of this.  Passing Solandge, I got a better understanding of the grandeur and spectacle of this record gathering of yachts – well over 100 are being exhibited this year.
Toys, toys, and more toys.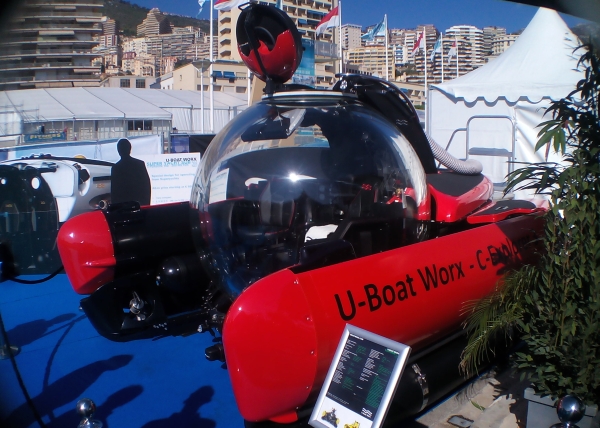 It really is the era of the tenders – and in the coming years we will see more toys below the water, instead of on it.  U-boat Worx, the Netherlands submersible experts, are generating a lot of attention again this year with two of their subs on display (including one in the water, the C Explorer 3).  However the big news for U-boat Worx is in their special concept for a new submarine built to fit on most superyachts.
At this stage, only a life-sized mock up is on display, and we are expecting the actual model to be built later this year.  For further details, visit U-boat Worx at www.uboatworx.com/ or visit their stand at the northern end of the Darse Sud tent.
Best In Show winner this year
Scooping the Best In Show award at the MYS2014 gala night on the 23rd was the Oceanco newcomer MY Equanimity.  At an impressive 91.5 metres length, her Azure design is a standout amongst this year's visitors.  We'll be sure to post some photos of her in the next day or so, make sure you bookmark seal-superyachts.com/news
Tomorrow we'll be showcasing some of the latest superyacht tenders, and updating some of the latest superyacht designs and builds direct from the show.  Happy hunting!