A Superyacht Guide to Cruising Thailand
Seven Days Cruising Phuket and Thailand's Andaman Sea Region.
Phuket, eight hundred and seventy kilometers south from Bangkok, is Thailand's largest island, and the country's smallest province. With about 600,000 inhabitants, Phuket is the second least populated province in the Kingdom.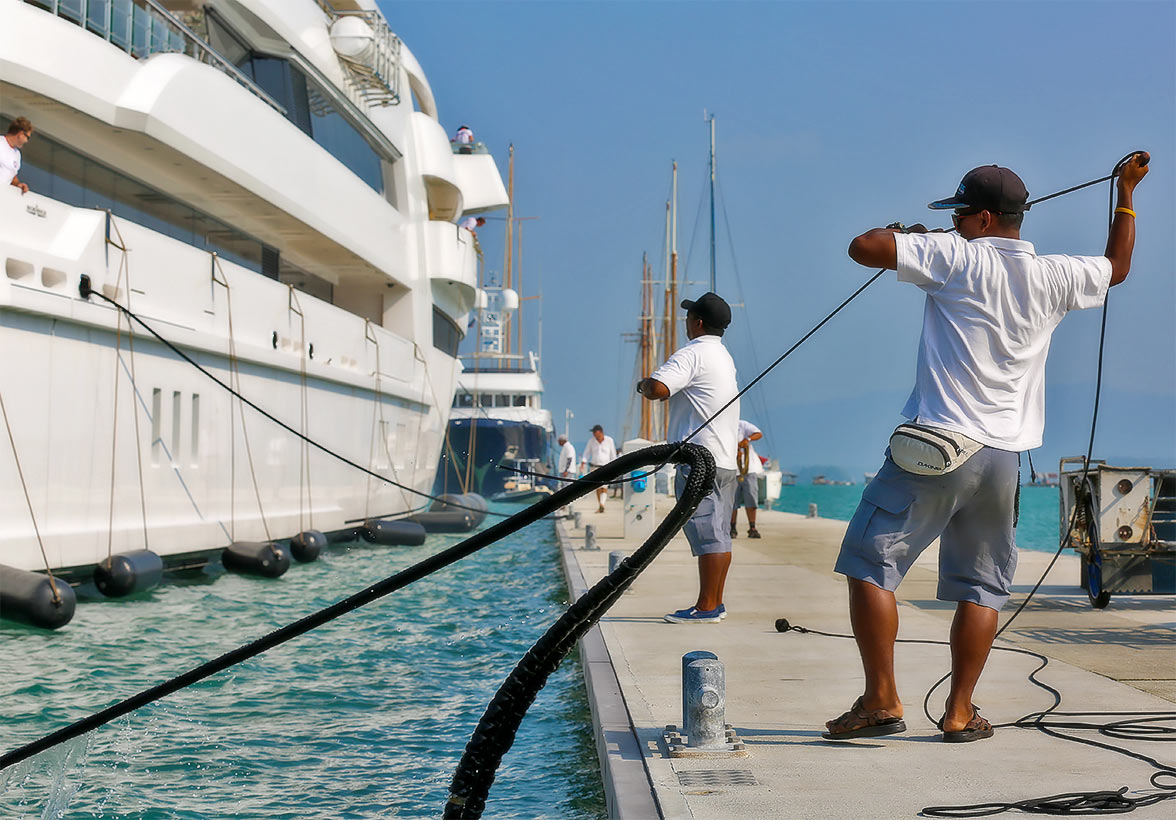 For many centuries, Phuket was an important stop for trading ships on the route between India and China. During the Sukothai Period, the time of the first Thai Kingdom, Phuket was associated with other cities in Southern Thailand (then known as Siam), all famous for their vast tin reserves. During the proceeding Ayuthaya Period of the sixteenth century, the Siamese governed the island's northern and central regions, while the southern and western parts were given over to the tin trade, a concession in the hands of foreigners.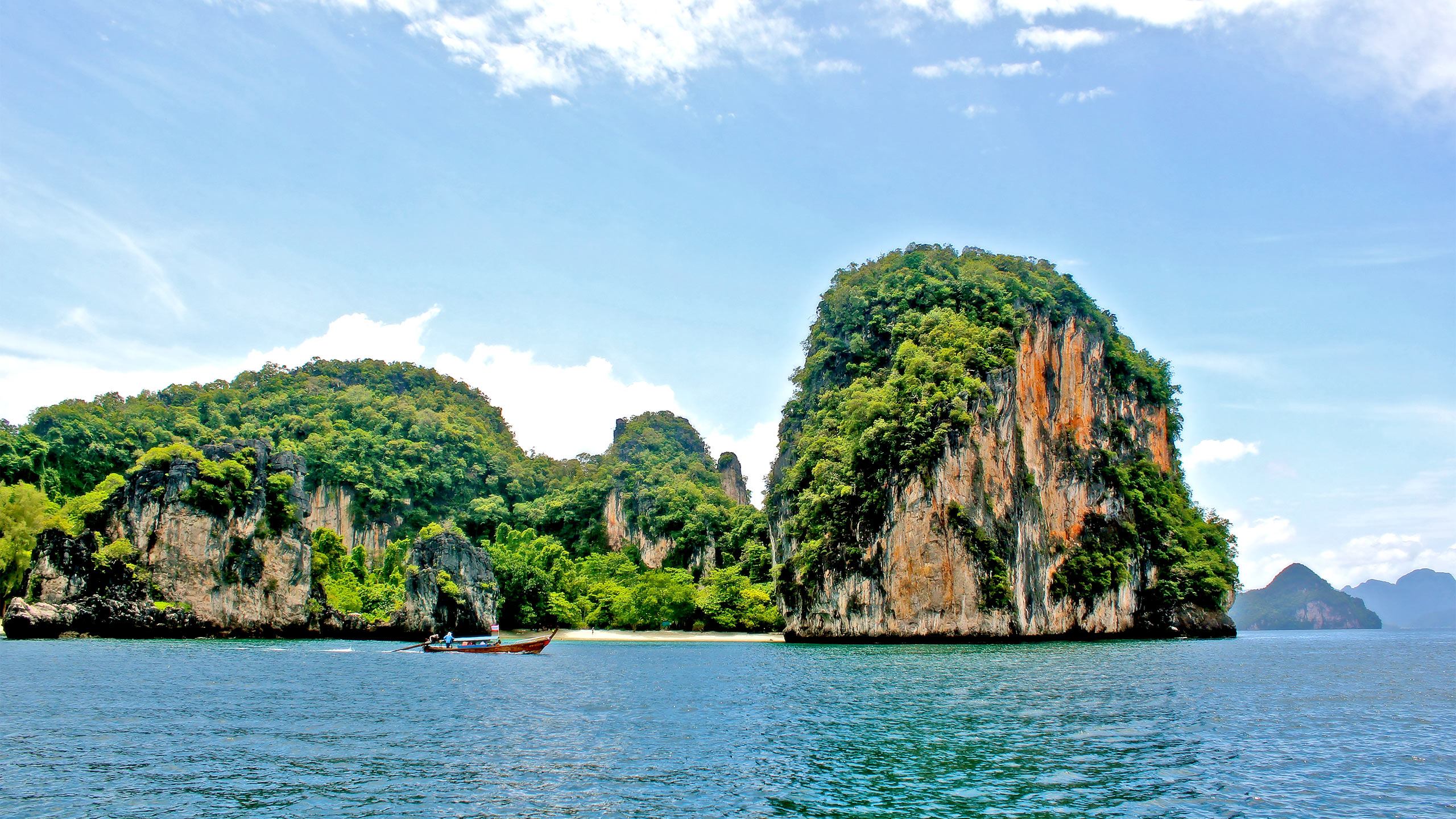 Today, Phuket is Thailand's major tourist attraction. Measuring approximately twenty-one km in width by forty-eight km in length, the island is sparsely populated outside Phuket Town, although this is changing due to ever increasing tourist demands. The landscape is one of forested hills, coconut groves, rubber plantations and a coastline dotted with numerous spectacular beaches.
The surrounding waters of the Andaman Sea contain an incredible variety of marine life and have become renowned for offering world-class scuba diving. Phuket Island and its thirty-two smaller islands form Phuket Province, giving a total area of five hundred and seventy square kilometres.
Beyond Phuket, there are many great cruising areas within just a few hours steaming time. Phang Nga Bay, Krabi Province, the Similan & Surin Islands and also Myanmar's Mergui Archipelago are all within easy access of Phuket.
Day 1 – Phuket and Phang Nga Bay.
Best suggested departure point for a seven-day cruise in Phuket would be from the Ao Por Grand Marina, on the northeastern corner of the island. This marina is located just 25 minutes from Phuket International airport. Once guests are onboard, cruise to Phang Nga Bay (15 NM). Famous for its one hundred or so monolithic limestone kast islets, the area offers breath-taking scenery and is classed as a World Heritage Site.
Some of the attractions in the itinerary of Phang Nga bay would be sea kayaking amongst the islands, a visit to a traditional stilted Muslim fishing village called 'Koh Panyi', but probably most famous of all the highlights is James Bond Island, featured in 'The Man with the Golden Gun'.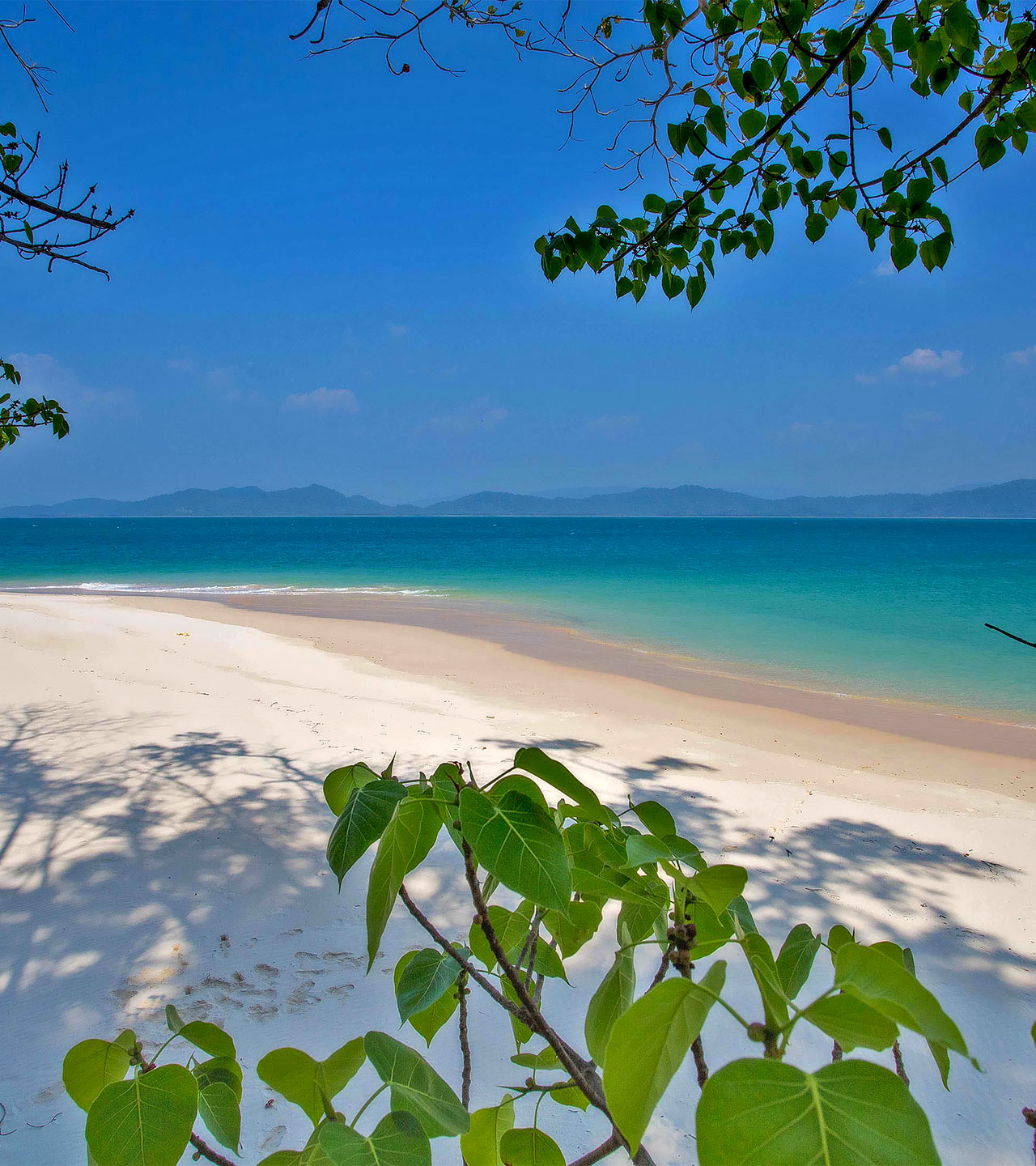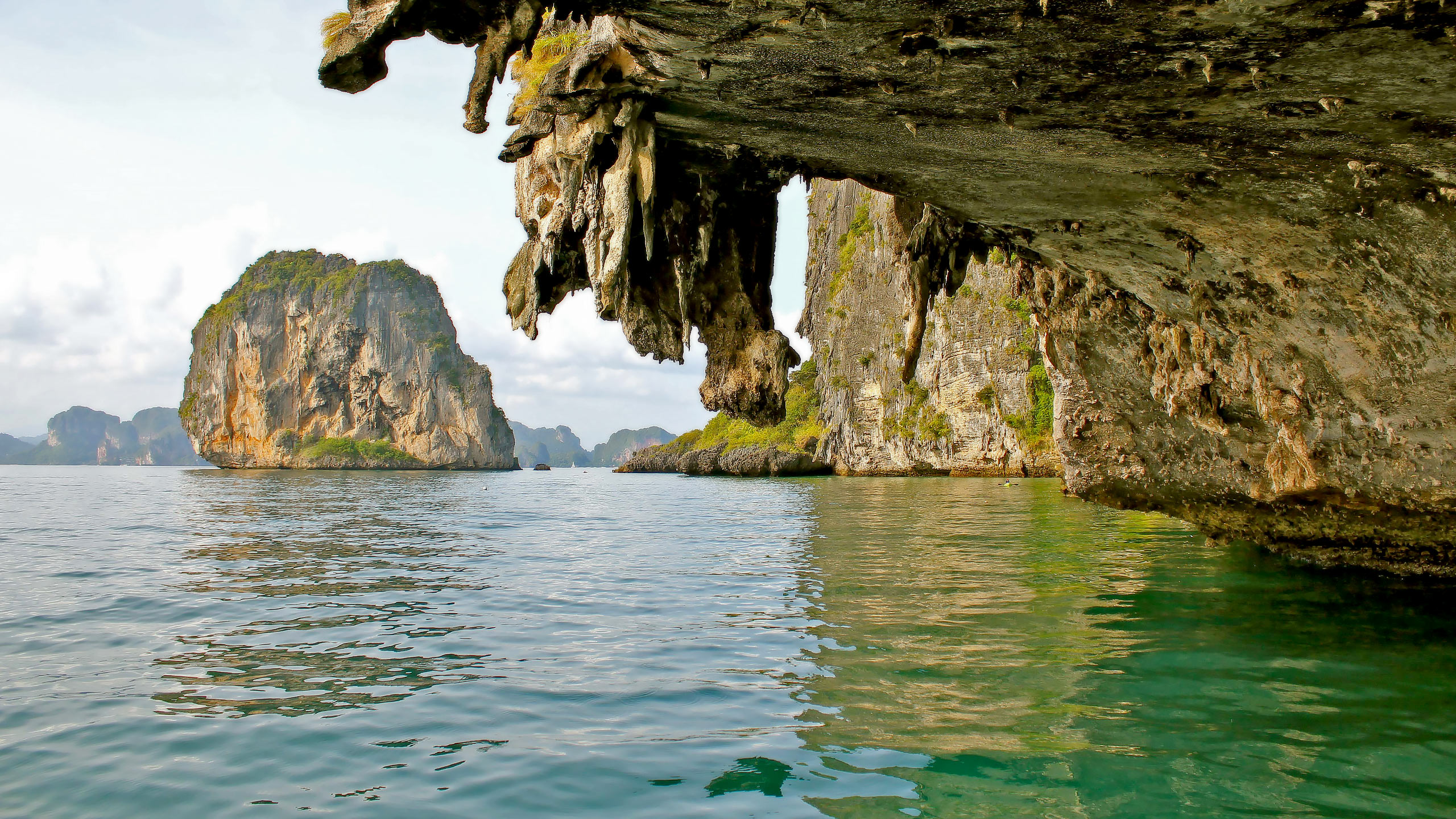 Day 2 & 3 – Krabi Province
Sailing just an hour or so southeast from Phang Nga is the Province of Krabi. Similar in many respects to Phang Nga bay, Krabi also offers limestone islands of stunning degree, but added to this are some beautiful powder white beaches and clearer water for snorkelling and scuba diving.
Krabi's mainland tourist resort town of Au Nang offers world-class hotels and resorts, with names of Sheraton and the like up there in the pecking order. Within the coastal boundaries of Krabi province lie some dream islands. Phi Phi Lay and Phi Phi Don are probably the most recognizable and beautiful of all, but further to the south are Lanta Yai and Lanta Noi islands. Lanta offers a couple of great dive sites known as 'Hin Daeng'.
Day 4 & 5 – Phuket Island
After three days out on the sea, it would probably be a good time to offer the guest a chance to visit some of Phuket islands better known resort areas. Patong Bay is always a popular outing. Souvenir shopping, fine restaurant's, tailor's, good jewelry shops, Massage parlors and a vibrant street atmosphere are all part of the Patong culture. Venturing ashore in the evening will pay witness to some rather extraordinary shows and cabaret act's. However these need to be taken in to the itinerary by Captains discression, and charter guest's preference.
Phuket has five championship standard golf courses, so for day five a round of golf followed by a treatment at one of the islands many top quality spas would be recommended.
Day 6 – The Similan Islands
The Similan Islands lie approximately one hundred kilometers northwest of Phuket in the Andaman Sea. In 1982, the128 square kilometer area comprising the Similands was declared a marine national park. In recent years this group of nine small islands has become one of the leading attractions for visitors to Southern Thailand. It is rated as one of the top ten dive sites in the world. During the high season the visibility for divers can be between 30 and 50 meters. Manta Rays, Whale sharks and other popular pelagic's can all be found here. Other activities include beaches, small treks and swimming. Overnight to Surin Islands (48NM's North).
Day 7 – The Koh Surin
The Koh Surin archipelago is a 135 square kilometres area lying in the Andaman Sea some 53 kilometres off mainland Ranong Province. The park's five islands lie just south of the border with Burma. The two main islands, Koh Surin Nua and Koh Surin Tai, are separated by a narrow strait, only 200 metres wide. With almost no flat ground beyond small pockets of mangrove and little beaches which nestle in the many coves. The two islands cover nineteen sq. km. and twelve sq. km. respectively, with the highest point on the latter one elevating to 350 metres. Again world class diving within easy reach.
Guests can go to the beach, swim, snorkel, look for monkeys/wildlife and they can also visit the 'Moken' sea gypsy village. Overnight to Phuket's Pansea Beach, home to the world famous Amanpuri resort.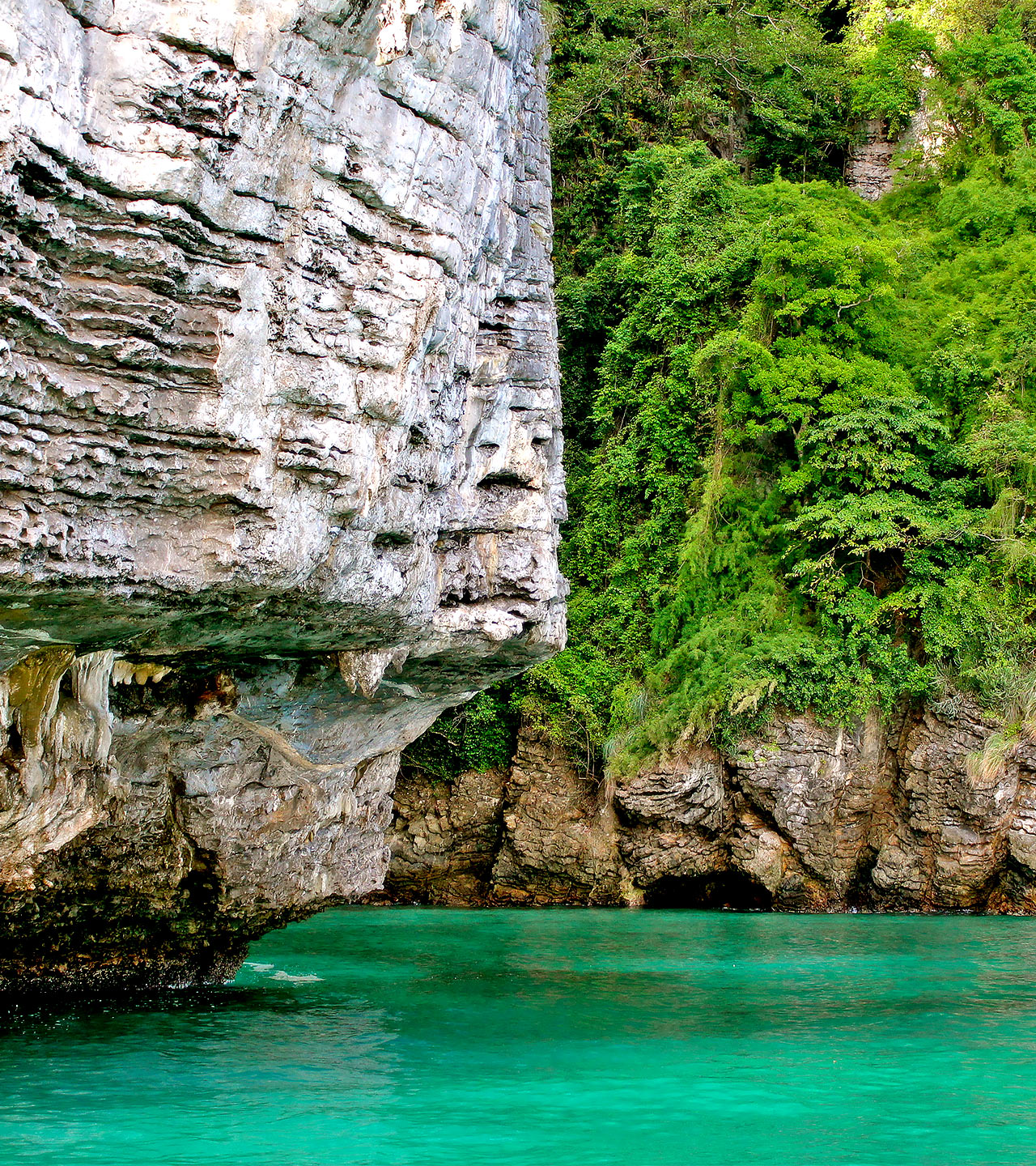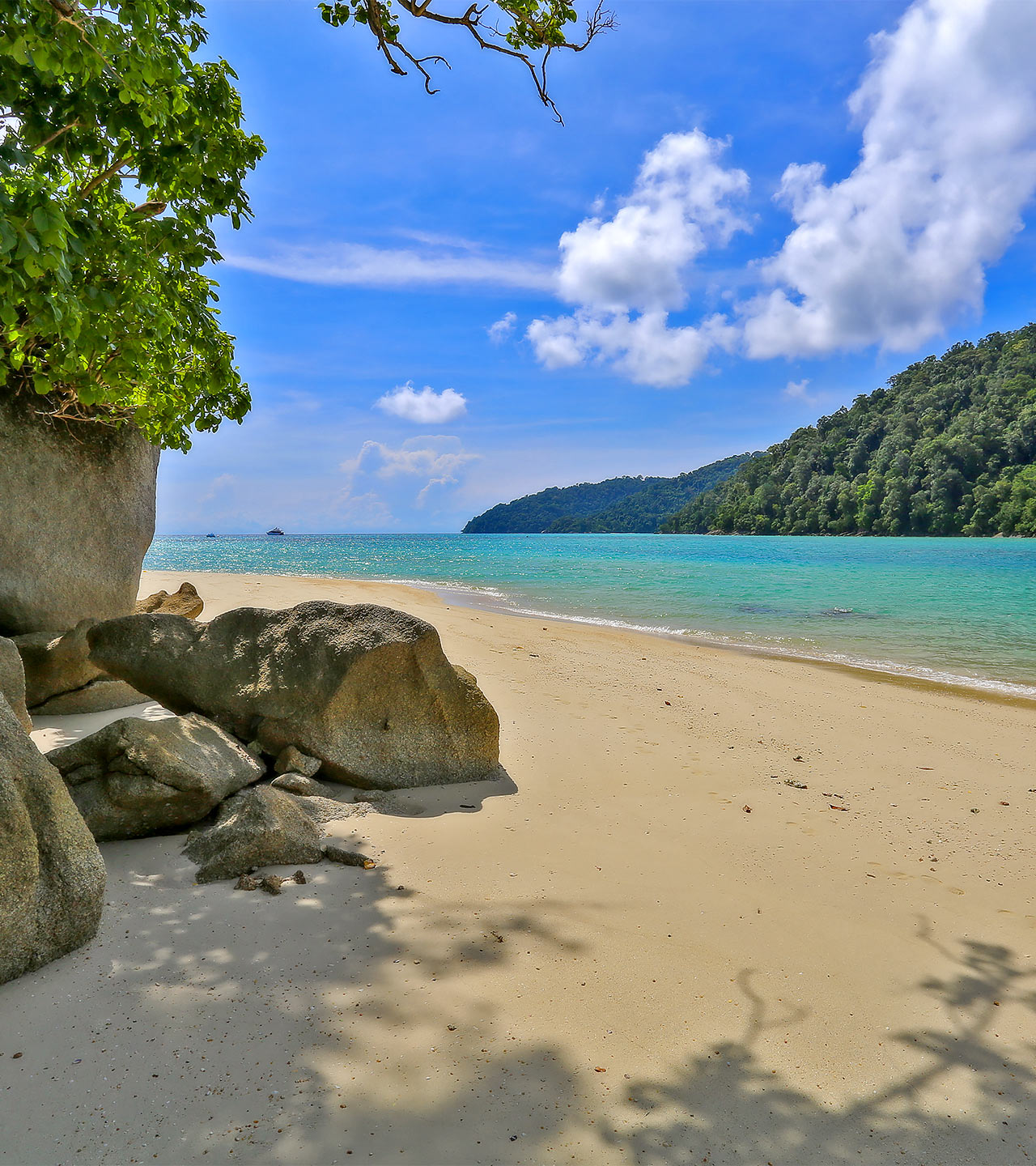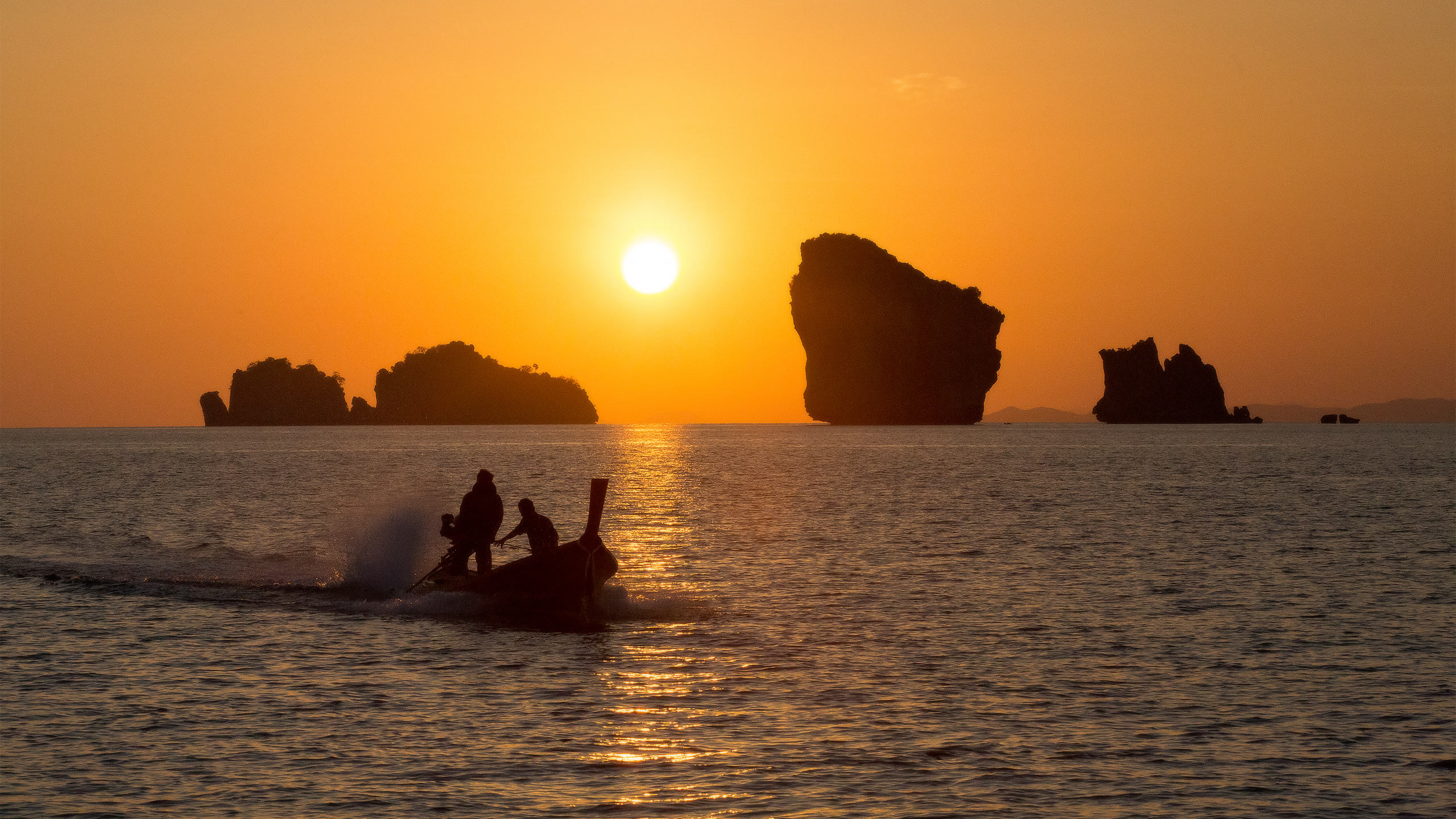 Know Before You Go
Private Jet Access: Seal Superyachts Thailand, though our local aircraft handling agent, can arrange landing permits, VIP customs and immigration clearance for your private jet.
Customs: 'Ships spares in transit' does not exist officially in Thai customs. Local advice from us is essential before sending expensive parts in to the country. Shipments can be imported tax-free as long as the vessel departs Thailand within 30 days of the shipment arrival.
Provisioning: Phuket now has very good quality foods available, but anything out of the ordinary can be supplied from either Europe or Bangkok within a few days notice. Good quality wines and a wide range of spirits from around the world are available in Phuket.
Navigation: Admiralty charts of the area are accurate. Thai Naval charts giving better detail are also available. Buoyage and lights are limited, but generally it's an easy area to navigate.
Destinations: Asia, Indian Ocean, Thailand
Footnote: Contact Seal Superyachts Thailand for detailed information about cruising around Thailand, superyacht charter regulations and about how we can support your visit. Principle agent Adam Frost has been proud to have acted as agent for many of the Superyachts which have come to visit.
Contact Adam Frost at thailand@seal-superyachts.com to discover more about the potential of cruising around Thailand.