Holland Jachtbouw, Zaandaam, Netherlands
HJB and Hoek Design have announced a new build of a classic J Class yacht – the pedigree J9 hull.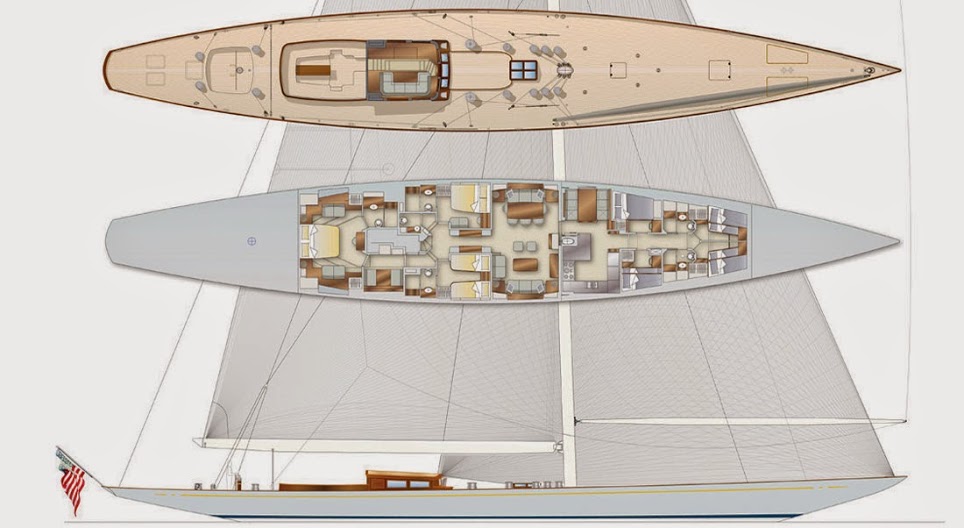 From HJB's release: Recently commissioned by HJB is a new and very promising J Class yacht J9, to the original hull lines by Frank Paine.  In our extensive CFD research projects, both Super Js designed by Paine (J8 and J9) showed extremely good performance although in different wind ranges.  J9 has been designed with a single deckhouse although she could also be built with two deckhouses such as on J8.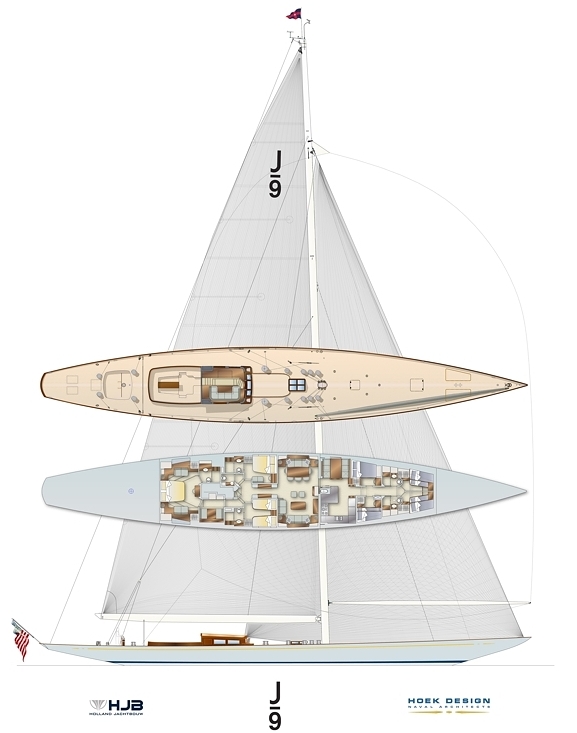 Following considerable interest in these extraordinary yachts, she has been developed to a level where all structural drawings are ready to start construction in order to reduce the lead time for a potential client.  Hull construction is in high-tensile aluminium to Lloyds and MCA.  Alternative interior and deck layouts are also available.
Hoek Design has carried out a six month research project on various different J designs, using Numeca's Computational Fluid Dynamics (CFD) software and J9 was found to perform very well in light, medium and heavy winds, both upwind and downwind.  During this research , seven competitive J Class hulls were analysed with the CFD software.
Tests were carried out both upright and under heel at various leeway angles and speed to study the difference between the hulls in resistance, lift production and induced drag.
She was originally drawn as a contender for the last America's Cup held in Js, most probably for Mr. Gerard B Lambert of Boston, the owner of Yankee and the three-masted schooner 'Atlantic'.
Her original design had an 88ft waterline length, effective keel and one of the lowest wetted surface areas.  The maximum waterline length allowable without penalty in those days was 87ft and Frank Paine calculated that it was better to accept a penalty for an increased waterline length in a trade off against sail area and displacement.
J9 will be the 32nd project on which Holland Jachtbouw and Hoek Design will be working together.
Specifications
Design:                   Hoek Design Naval Architects
Interior Design:    Hoek Design
For further information, visit Holland Jachtbouw J9 and Hoek Design J9 Yacht pages.