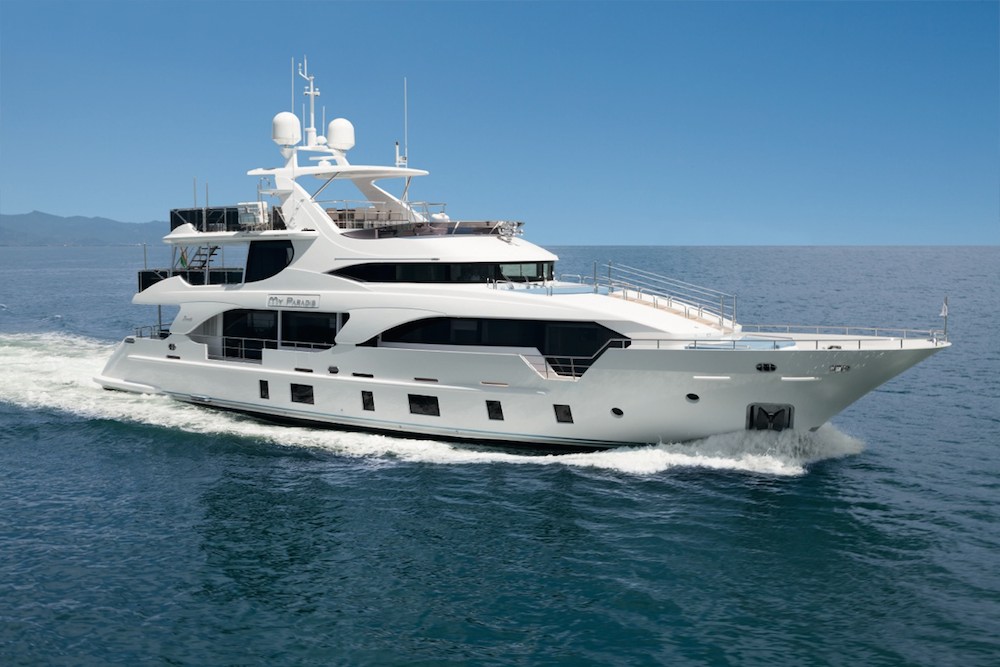 Benetti has launched and delivered the 33 metre superyacht My Paradis, the first of three 108 foot Tradition Supremes, the new entry level yacht in the Benetti Class Range Displacement line.
With exteriors by Stefano Righini, the vessel includes three decks as well as a well equipped sun deck. In addition to the Jacuzzi and dining table for 10 in the centre, there is also a sunpad seating towards the stern and a sofa with forward facing seating.
The yacht will make her official debut at the Cannes Yachting Festival held between the 9th to 14th September.
From Superyacht Times' Gemma Fottles, read the full article here:  Benetti Yachts delivers superyacht MY Paradis