BAC Mono 'Marine Edition' custom designed for Superyacht garages
22nd September 2015 – View at Monaco Yacht Show 2015
Introducing the 'Marine Edition' BAC Mono, custom designed for life on board the world's premier superyachts.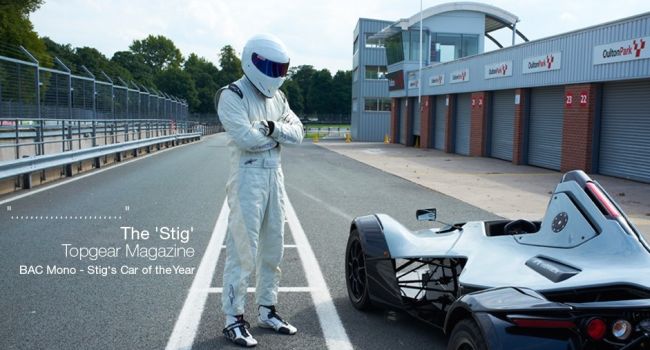 Weighing only 580kg this ultra-lightweight supercar is powered by a new 305hp normally aspirated engine delivered through a Hewland FTR gearbox, as found on current F3 race cars. Awarded Stig's Car of the Year (video here), Mono boasts a 0-60mph time of 2.8 seconds and a top speed of 170mph.
Launched in collaboration with yachting company Camper & Nicholsons, the 'Marine Edition' will feature anti-corrosive ultra-high specification components for unparalleled performance and durability, proprietary lifting system for safe and easy hoisting, an Environmental Control Container System for on board storage in climate-controlled environment, and bespoke interior and exterior design custom suited to yacht styling and owner preference.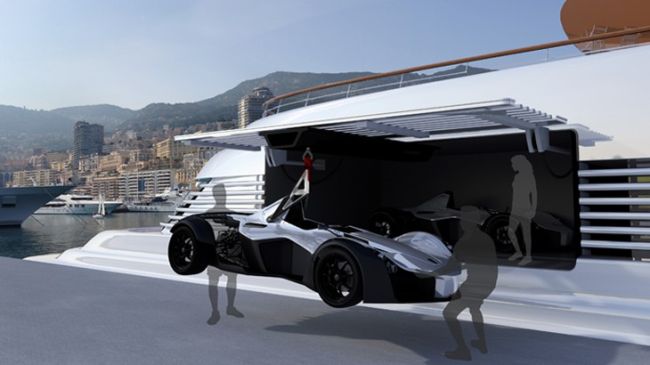 BAC co-founder Ian Briggs started his career in the luxury yacht design field, "I have always wanted to combine my love of marine and automotive design.
The 'Marine Edition' Mono represents the ultimate drive-and-arrive experience with great purity of purpose and style."
The Monaco Yacht Show runs from the 23rd to 26th September.
Additional information:
– Mono 'Marine Edition'
– Built to order
– Completely customisable inside and out to compliment the colour scheme of your yacht
– Delivered with an Environmental Control Container System to use for stowing the supercar on-board
– Coated for a marine environment and built with anti-corrosive components.
– Marine Edition comes complete with a carbon-fibre crane arm designed for Mono; for use with all yacht crane systems
– Chassis features lifting points for super-yacht crane cradles and also for securing when on board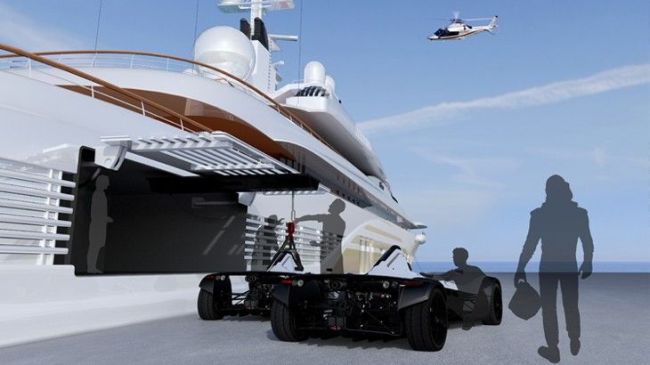 Even Jeremy loves it.  Find out more: BAC Mono "Marine Edition"