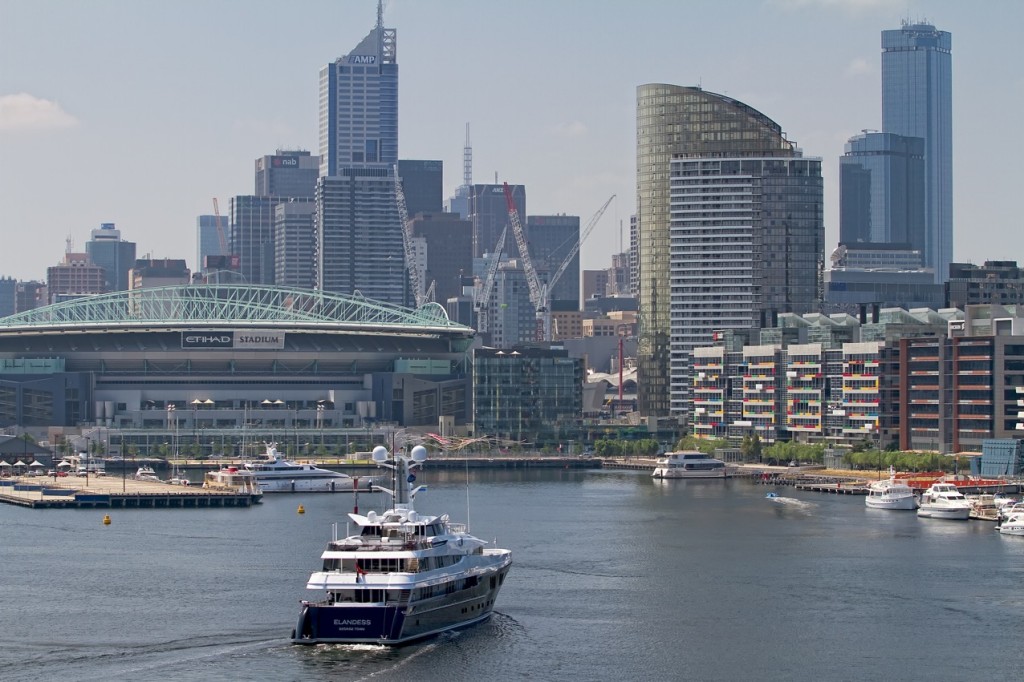 Taking a positive step forward allowing Australia and New Zealand to work together to promote the South Pacific, delegates from the New Zealand Marine Industry Association (NZ Marine), Superyacht Australia, Tourism New Zealand, Tourism Australia, New Zealand Trade and Enterprise, Austrade and the Australian International Marine Export Group (AIMEX), are seeking to create a mandate aimed at increasing the number of Superyachts visiting the Pacific, Australia and New Zealand.
The move comes in response to growing awareness of the number of yachts looking beyond the milk run in their hunt for the charter edge and successful owner trips, as well as to meet managerial demands for cost-effective, high-quality refits and services.
Taking a collaborative approach allows the two nations to market as one to promote the area as attractive superyacht cruising destination that also offers yachts refit capabilities and services.
Image:  Elandess visiting Melbourne, from Superyacht Australia.
Read more here:  Australia and New Zealand Team Up to Develop Down Under Superyacht Activity