A Guide To The Philippines' Best Islands
With the Philippines having 7,000 islands means there is no shortage of choices for Superyacht Captains.
Posted on by Seal Superyachts
There are options for every price point and level of exertion, whether you want to battle with the waves or just stay horizontal. Keep in mind that the best weather for island-hopping is during the Philippine summer from March to June. Each island has its own personality (and dialect, usually) – good luck trying to pick from the list below.
Words by Mariana Zobel and Monica Urquijo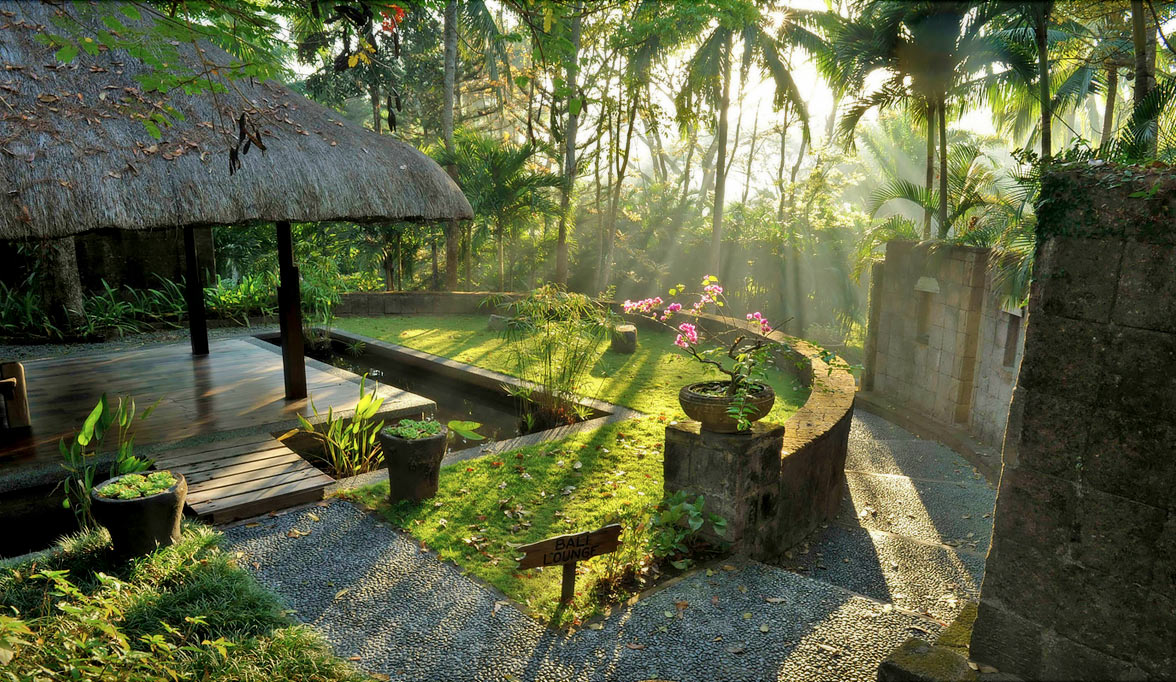 Wellness
SAN BENITO
(In Lipa, 2 hours from Manila) 119 Barangay Tipakan, Lipa +63 2 884 8074
Just a two-hour drive from Manila, this wellness spa is tucked away in a plant sanctuary. Leave feeling extremely zen after platters of delicious vegan food, yoga and a menu of ancient Filipino treatments.
Honeymoon
AMANPULO
(Pamalican Island)
You only get one honeymoon in your life (hopefully) and you can't really get much better than the luxurious Amanpulo, the ultimate romantic and peaceful getaway. Part of the Aman group of resorts, the service and experience here are hard to beat.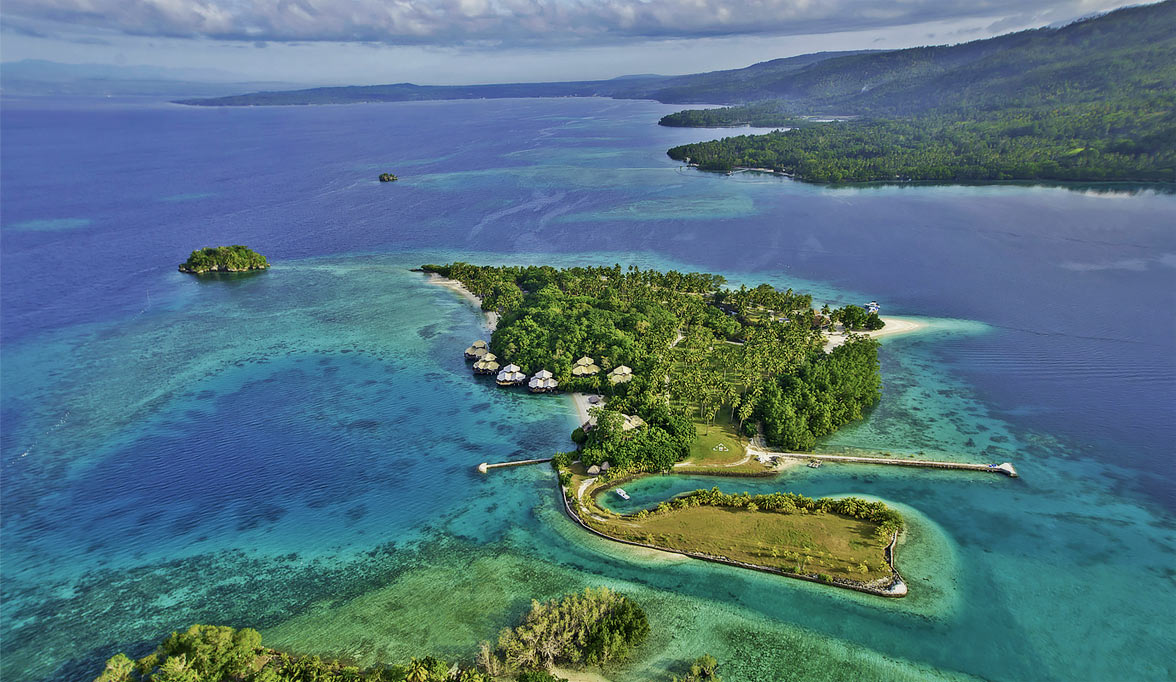 PEARL FARM
(Samal Island) Island Garden City of Samal, Davao del Norte, Philippines, +63 82 221 9970
This quiet cove resort used to be a farm where thousands of pearls were cultivated. You can also explore the southern island of Mindanao – home of the T'Boli tribe who are famous for their beading and weaving.
Adventure
For daredevils, the possibilities are endless – a few of our favourites are below:
WHITEWATER RAFTING IN THE CHICO RIVER
(on mainland, 500km from Manila) whitewater1ph@yahoo.com
Head up north with a fantastic guide, Anton Carag, and let him shake you up a bit. Choose from a variety of rapids to raft down and then collapse in his welcoming home with great Filipino food. TIP: He also organises trips to the rice terraces in Banaue.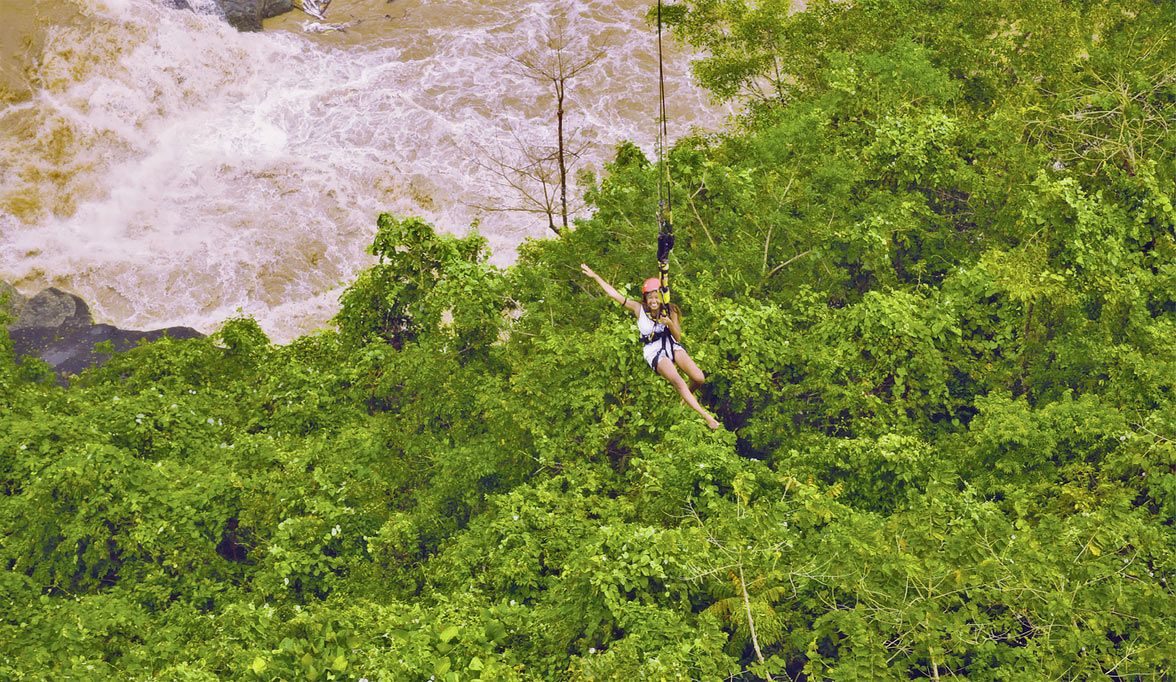 BOHOL QUADDING AND ZIP LINE
(Bohol Island)
Two hours from Tagbilaran, Danao Adventure Park offers a wealth of activities, from zip-lining through the thick forest to all-terrain vehicle rides and kayaking down the Wahig river. Enjoy eco-tourism at its best. For the bold there's also tubing down the river, or the plunge – a 45m free-fall pendulum swing. The park's local organic restaurant hits the spot after an action- packed day.
SIARGAO
(Siargao Island)
Siargao Inn is the old favourite at this surfing hotspot, although Kermit and Bravo resorts – or the newer Kalinaw and Kawayan resorts – are also great options. If you're looking for something a little more upmarket, try Dedon Island Resort. Island-hopping is a must, make sure you visit Bucas Grande, Cloud 9 and Dako Island. All this adventure getting to your head? Then remember it all with a tattoo from Indio Ink Tattoo. If you're itching for a drink and to meet some locals, don't miss the Jungle Disco.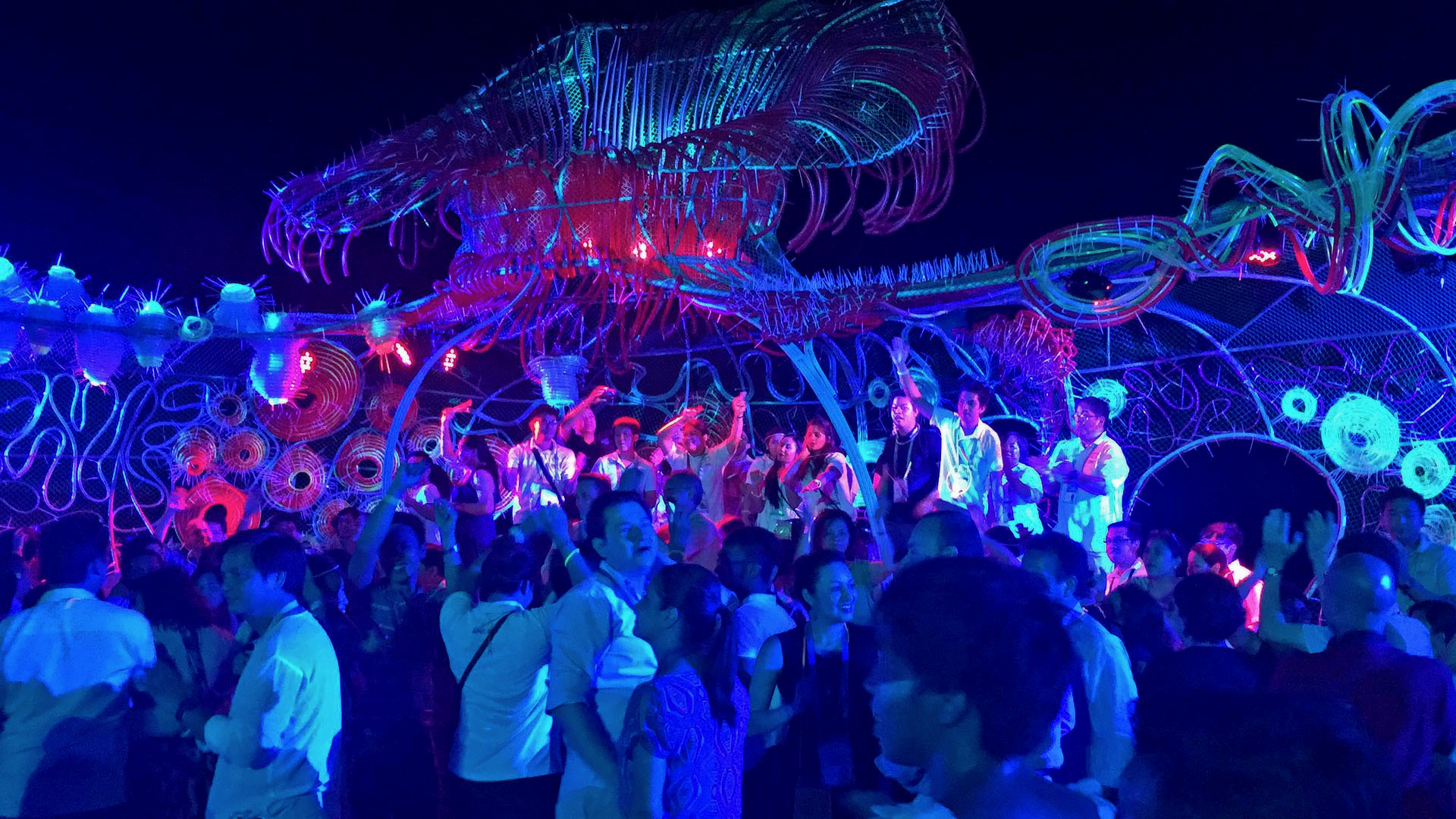 Party
BORACAY
(Boracay Island, Malay, Aklan)
The Philippines' answer to Ibiza, Boracay is a classic one-stop party spot for people all over Southeast Asia. If you are looking to organise a fun hen or stag party with a beautiful backdrop, then this is your place. The Shangri-la and Discovery resorts are among the best, but every price point is catered for. Contact Mike Kerveillant (mikekerveillant@gmail.com) for the best rentals on the island.
MINDORO WHITE BEACH ON PUERTO GALERA
(Isla Verde Passage, about 130 kilometers south of Manila)
Just a ferry ride away from Batangas port (a three-hour drive from Manila) you'll find a beautiful cove full of diving and snorkelling activities. At night, Mindoro's White Beach is peppered with entertainment from different restaurants and bars such as Coco Beach, Buri and Infinity. To get away from it all, escape to Pandan Island resort.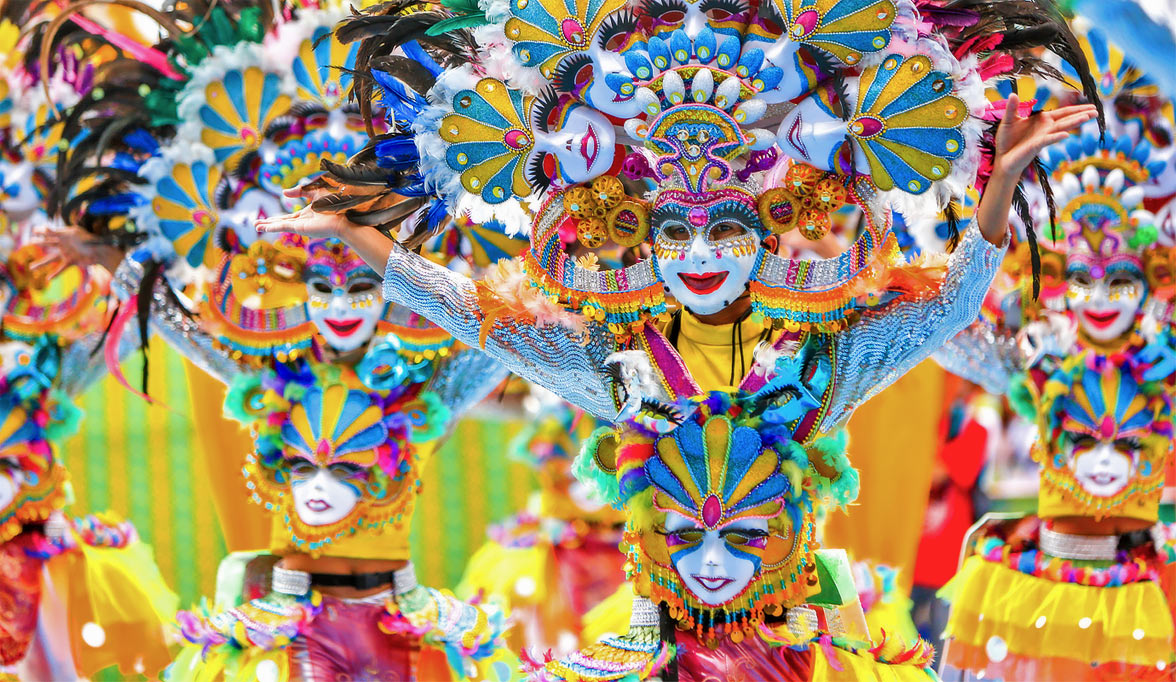 MALASIMBO, MASSKARA AND SINULOG
If you find yourself in the Philippines in March, the Malasimbo Arts and Music festival (Puerto Galera, Oriental Mindoro) has become a huge hit, with acts flying in from around the world to play in some unbelievable art installations. But if you're not, there's a chance that some other fun festivals will be happening: Masskara (October in Bacolod City) and Sinulog (January in Cebu) are both full of revelry and culture, the Filipino versions of Mardi Gras.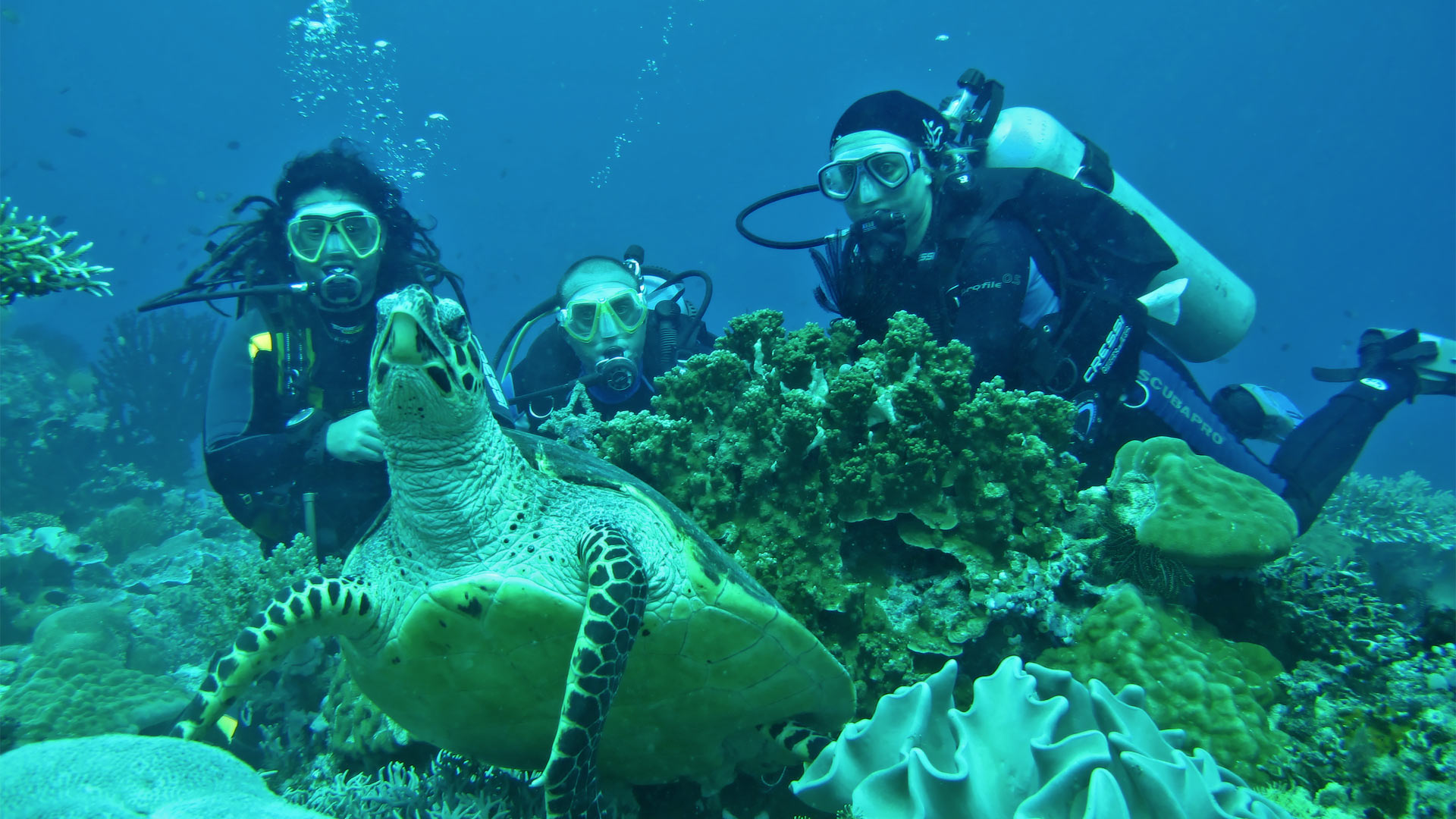 Diving
The Philippines is home to some of the best diving in the world, but it's worth being strategic about the visit depending on what you'd like to see and your level of expertise – it may be hard to get to many of the best spots, so plan ahead. The best time for diving is between mid-March and mid-June.
MALAPASCUA
(Malapascua Island, Daan Bantayan, Cebu)
If you're visiting the Visayas area or Cebu, enjoy a dive in Malapascua – one of the only places in the world where recreational divers will find thresher sharks. The guys from Fun & Sun Dive are the best guides around – they can organise everything from beginner dives and getting your licence to more advanced excursions. They are also well-versed in island- hopping – their bangkas (traditional boats) make the day into an adventure, complete with famous cebu lechon (spit-roasted pig) and an ice-cold San Miguel for lunch. You can also pair the visit with a day with the whale sharks nearby. Although the resorts are not the best of the bunch, Sea Explorers and Hippocampus will meet your diving needs.
APO REEF
(San Jose, Mindoro)
A world-famous marine sanctuary west of the Occidental Mindoro province, Apo is a 34 square-kilometre reef with all types of marine life – including lots of shark species, barracuda and manta rays. It's a three-hour boat ride from Pandan Island, so best for day trips.
TUBBATAHA REEF
(Middle of Sulu Sea)
More advanced or committed divers will enjoy Tubbataha, which has been celebrated as one of the best dive sites in the world. For this trek you will need to work with a dive operator as it's about a ten-hour ride from Puerto Princesa on the island of Palawan. But if you make it out there you will find hundreds of species of fish, sharks, dolphins and whales – and half of all the coral species in the world.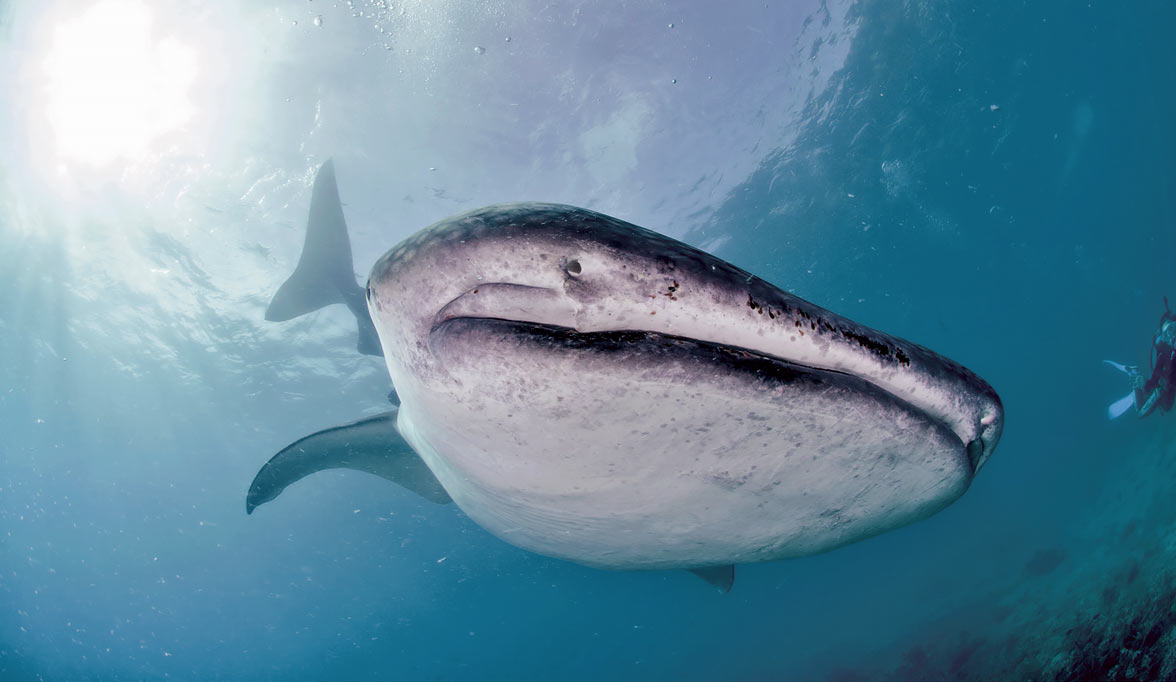 ANILAO
(Luzon)
If you don't want to go too far from Manila, or are not in the mood to get on another plane, Solana, Aiyanar or Bambu Villa are all resorts within the Anilao area, and are about a three-hour drive from the capital.
CORON
(Busuanga Island)
Coron is a little harder to get to but you'll find Second World War wrecks and a barracuda lake in this area – best for those looking to explore the Coron and Palawan area further. Wondering where to set up camp? Your options are Two Seasons, Club Paradise, Sangat, Puerto del Sol or an entire island, Ariara.
TIKAW
(Bicol Peninsula at southern tip of Luzon)
More advanced divers should stay in Sorsogon and go out to Tikaw for the day where you'll find whale sharks and mantas galore.

Destinations: Asia, Philippines
Footnote: Contact Seal Superyachts Philippines for detailed information about cruising around Philippines, superyacht charter regulations and about how we can support your visit. Principle agent Miguel Ramirez has been proud to have acted as agent for many of the Superyachts which have come to visit.
Contact Miguel Ramirez at philippines@seal-superyachts.com to discover more about the potential of cruising around Philippines.