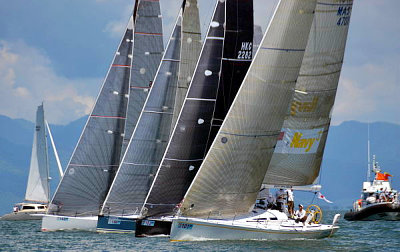 With the countdown clock dropping down into just "double digit" days to go, organisers are happy to announce that the Raja Muda International Selangor Regatta welcomes back Mount Gay Rum, the oldest brand of rum in the world, produced in Barbados since 1703. Over the last three centuries Mount Gay Rum has become a veritable emblem of Barbados and its unique lifestyle.
Legend has it that in order to prove the completion of a passage across the Atlantic from the "New World," sailors had to bring back a barrel of Mount Gay Rum to add weight to their words. From 17th century voyages to modern day regattas, Mount Gay is the brand of rum for all those who love the sea.
As evidence of its continuing relationship with sailors and ships, Mount Gay currently sponsors 150 regattas around the globe and provides participants with caps bearing its branding together with the regatta name. Today, this "Mount Gay Red Cap" has come to symbolise an identity that unifies a seafaring family. This year the Mount Gay logo and those famous "red caps" will be seen on one Raja Muda entrant – the J92S Nijinsky.
Read more here from Marine Scene Asia